The purpose of these power rankings is to rank the attending teams for CWL London, and alongside the CoD Stats team I will be utilizing statistics and objective data to do so. Even so, CoD as an esports is notoriously difficult to analyze objectively due to a series of factors; the single year length for all CoD esport titles, the extremely frequent roster movements, and this season specifically, the highly competitive landscape among title-contending teams.
For this reason, as the author, it will be necessary to exercise a close analysis of many subjective factors going into every event, including; the current form of teams, external factors not related to gameplay, teams with significant roster changes and their future potential as well as inconsistency in performance between the regular season and LAN events.
That being said, the base of these power rankings will rely on an Elo Rating system which is currently being developed by the CoD Stats team, which includes every single official match played throughout the season, as well as a team's past performance at LAN events and their regular season performance in the Pro League.
The goal of this article is to allow readers to accurately and easily gauge the strength of a team prior to an important LAN event, providing useful context through statistics and a recap of the season thus far. This article is not meant to predict results or winners as it does not take into account the event's different groups, possible matchups, or bracket possibilities and instead it serves merely as an informative piece.
S Tier - The Favorites
100 Thieves - (Octane, Slasher, Priestahh, Kenny, Enable)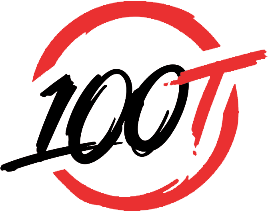 After a shaky start at CWL Vegas, 100 Thieves has slowly but surely transformed from a contender to an absolute favorite, largely in part to the acquisition of Faze's Priestahh on loan and Crowder's pivotal new role as coach prior to the start of CWL's Pro League.
At CWL Fort Worth, a series of unforeseen circumstances, Priestahh's spontaneous sickness and Fero's last minute replacement in a crucial match against Reciprocity, saw the team fall 3-1 and finish in a less than ideal 4th place after an incredible loser's bracket run. This did little to stop AR superstar Octane from finishing the tournament with the highest Player Rating, an impressive 1.47. Moving into cross divisional play, Slasher would take some of the load off of Octane, putting up an incredible performance and leading 100 Thieves to a 3-1 finish. This included a surprising 3-2 loss to Midnight but also a dominating 3-0 sweep of fan favorite organization, OpTic Gaming. 100 Thieves flies into CWL London topping Division B in the Pro League with an 8-3 record, but more importantly records the highest team Elo Rating. The team also leads the Elo Ratings for both Hardpoint and Control. If there is a chink to be found in 100 Thieves' armor, it is their Search and Destroy. You'd have to move all the way down to 8th place to find 100 Thieves on the SnD Elo leaderboards.
The team seem to have found a consistent formula for success, especially with leading players Slasher and Octane, who finished 2nd and 3rd respectively in the Pro League Player Ratings leaderboard, behind only Gen.G's Maux. With the statistics backing them, it will be up to the 100 Thieves' players to tighten up their SnD game and attempt to lead Nadeshot's team to their first ever CoD Championship at CWL London.

Gen.G - (Maux, Havok, Envoy, Nagafen, MajorManiak)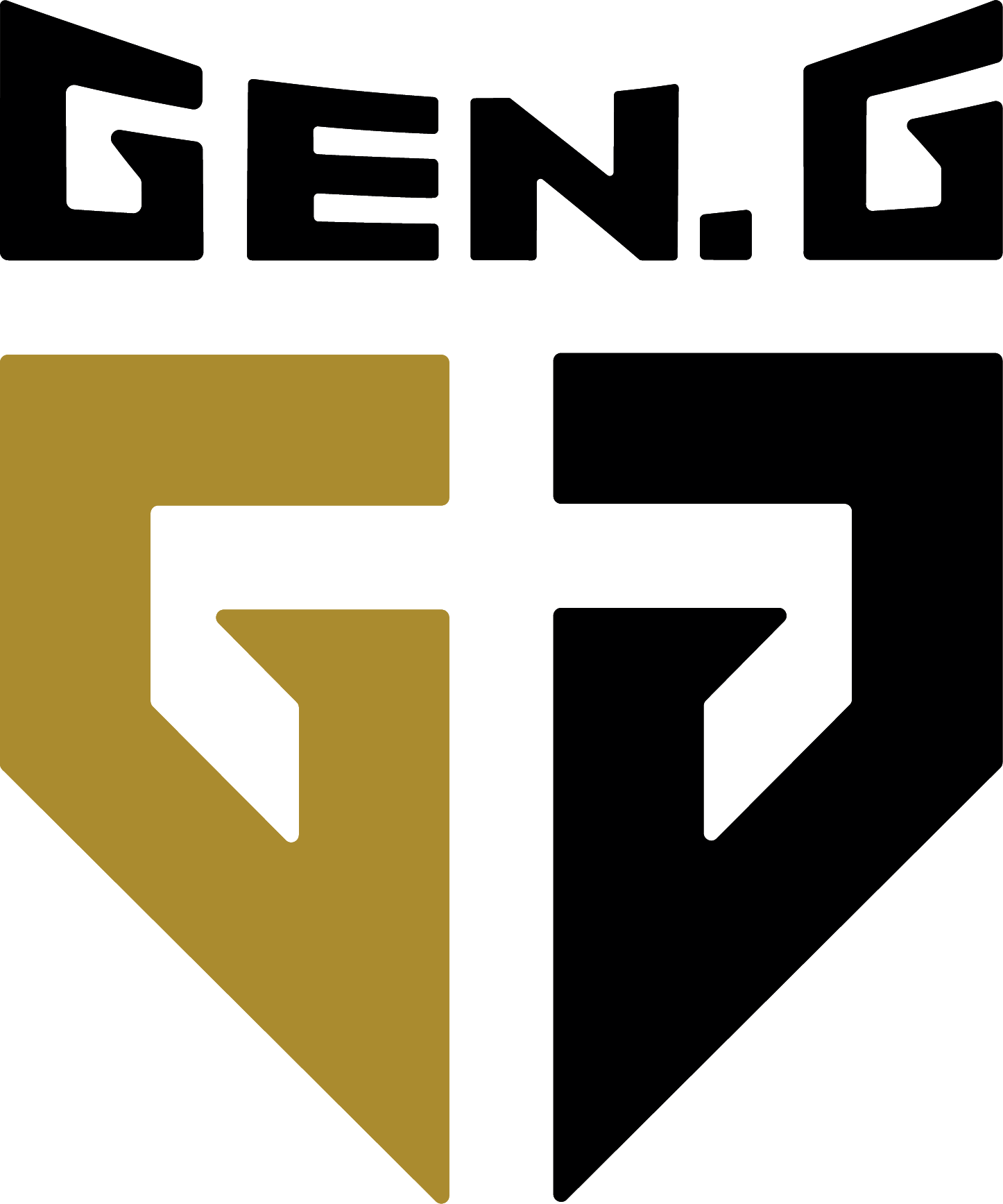 Initially Team Space, a ragtag group of players led by CoD veteran Spacely, the team began turning heads as soon as the Black Ops 4 season was underway with impressive performances in online tournaments. The orgless squad ended up with a T8 finish at CWL Vegas and were able to clutch up during the CWL Pro League Qualifier in mid January, earning a spot in the 2019 Pro League. Their performance ended up drawing the attention of Korean esports giant, Gen.G, who eventually signed them alongside their newly added coach, Nubzy.
Gen.G's true strength is in their consistency. A surprisingly dominant start in the Pro League saw the team rewarded with instant recognition from fans and competitors alike moving into CWL Fort Worth. As a surprise to many, Spacely was dropped for Midnight's Envoy in the quick rostermania shuffle prior to Fort Worth. Gen.G ended with another T8 finish following a close 3-2 series loss to Reciprocity, which could be seen as disappointing compared to their Pro League form, but they quickly followed it up with a dominant 3-1 week during cross divisional play. With only a single loss to a blazing hot 100 Thieves, Gen.G ended the week with a 9-2 record, the best among any team in either division.
Although Gen.G has found incredible consistency in the regular season, they will have to incorporate a champion's mental fortitude if they aim to break past the T8 for the first time this season. Alongside coach Nubzy and the newly acquired Envoy, Gen.G has become the team with 2nd highest Elo rating, trailing only behind 100 Thieves, while also achieving the highest SnD Elo rating with their dominant SnD game. The team also trails behind 100 Thieves in the HP Elo ratings in 2nd place, while in the Control Elo ratings they fall to a less impressive 5th place.
The team moves into CWL London with high hopes and the chance to finally translate regular season consistency into tangible championship success. Many eyes will be on Maux's performance, following an impeccable showing during the entirety of the Pro League and achieving a 1.35 Player Rating, the best of any player, he has quickly proved he's the team's superstar and arguably a top 10 player this season.

A Tier - The Title Contenders
OpTic Gaming - (Dashy, TJHaLy, Crimsix, Scump, Karma)
OpTic Gaming started off the Black Ops 4 season with a bang, following the addition of young stars TJHaLy and Dashy to the team, as well as reincorporating CoD veteran Karma to the lineup. The team dominated all online competitions prior to the official start of the season, and also convincingly took home the trophy at the very first lan event of the season, CWL Vegas. The championship ended one of the worst title droughts in OpTic Gaming's history, while also cementing young superstar "Dashy" as one of the best players in the world with one of the strongest individual showings in CoD esports history.
A rocky start to the 2019 Pro League would follow, particularly due to the absence of the man of the moment, Dashy, who would be substituted by FaZe's ZooMaa for the first few matches. This led to a fairly unexpected 3rd place finish in Division A, with a 4-3 record. Many of the question marks looming over OpTic's head would prove to be justified moving into CWL Fort Worth, where OpTic had a catastrophic group stage, ending 3rd behind Gen.G and Team Envy and crashing out to the loser's bracket early. OpTic ended the tournament with a disappointing T12 position, but was able to bring it back during their week of cross division play, ending with a 3-1 record. In what was the most anticipated match of cross divisional play, OpTic Gaming lost in a 3-0 clean sweep to Nadeshot's 100 Thieves, in a newly formed rivalry.
The team has shown to be somewhat inconsistent throughout the start of the season, especially when it comes to LAN performances. Despite their shambolic CWL Fort Worth performance, OpTic registers the 3rd best Elo Rating of any team, and has an incredible potential behind superstar Dashy and a roster rife with experience and talent. The team also boasts the 3rd best HP Elo Rating, while falling to 6th in SnD and a more worrying 10th for Control. Individually, Dashy has far and away been the star player, finishing the Pro League as the 6th best rated player with a 1.24 Player Rating. Moving into CWL London, OpTic fans will have to hope the rest of the team delivers a consistent performance to fuel their chances at another championship.

Luminosity - (Gunless, FormaL, John, Slacked, Classic)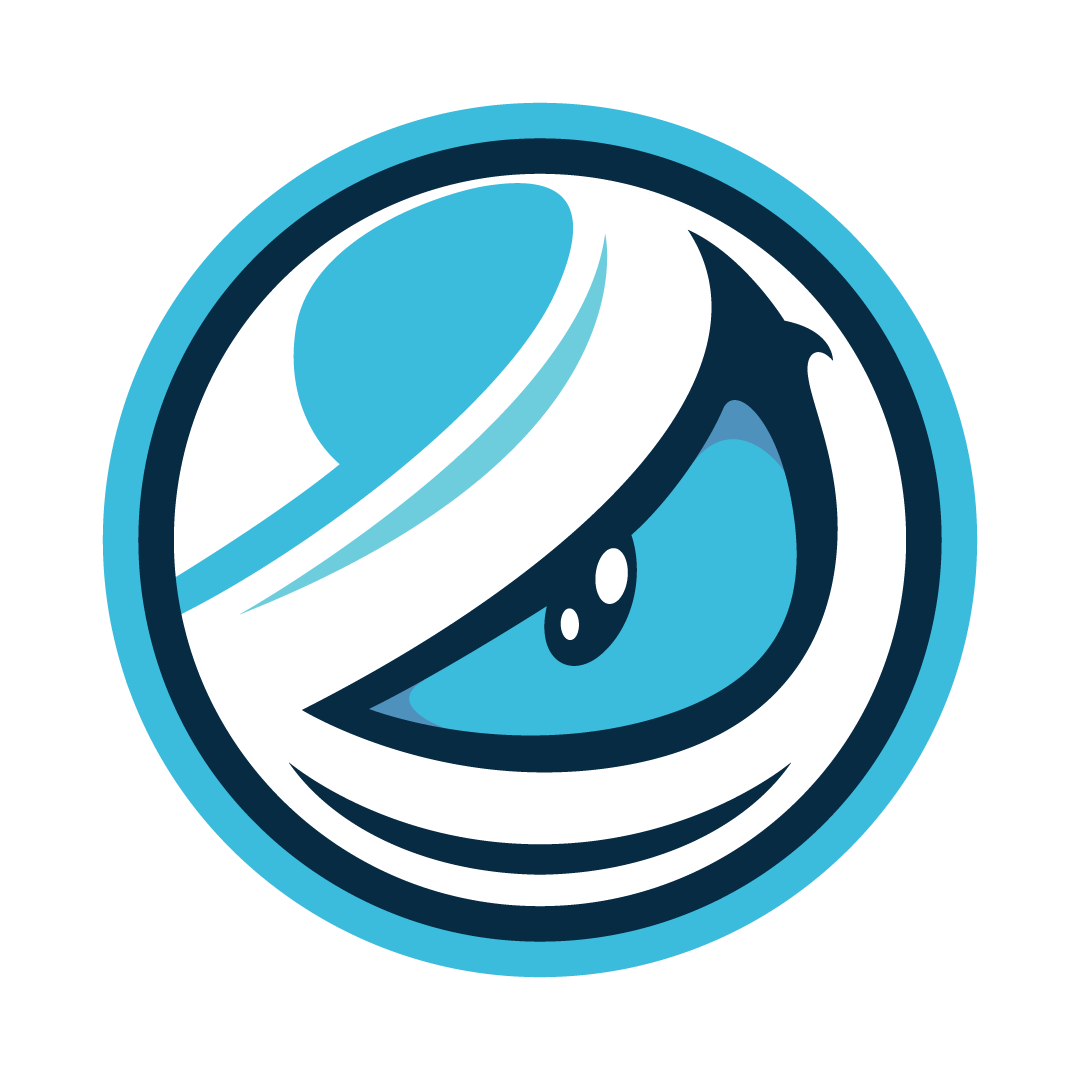 Luminosity started the season off hot, with a respectable T4 placement at CWL Vegas, mainly due to an incredibly in-form Gunless. This event helped to cement the ongoing online dispute of "Best Player in the Game", between OpTic's Dashy and Luminosity's Gunless, with both players proving to be at a completely other level when compared to the rest of the field. During regular season play in the Pro League, Luminosity would find itself unable to close out series in their favour, ending up only 4% behind OpTic Gaming's GW% but a whopping 18% behind in terms of series winrate, finishing 5th place in Division A with a negative 5-6 record. Despite all this, Luminosity was able to bring home the championship for CWL Fort Worth, with all-star performances from the entire team, including a surprisingly strong performance from Classic with an off-meta Rampart.
Despite an irregular Pro League showing, Luminosity achieved the 4th best Elo Rating among all teams, while also achieving a great balance between game modes. Luminosity finds itself 4th in the HP Elo ratings, 3th in SnD, and 6th in Control. During LAN events, Luminosity seems to have an extra clutch factor that disappears entirely during the regular season. The laser-beam shooting, "poki" merch wearing, superstar Gunless will certainly attempt to harness his team's clutch factor and compete for this season's first back-to-back championship win.

Splyce - (Temp, Jurd, Loony, Accuracy, AquA)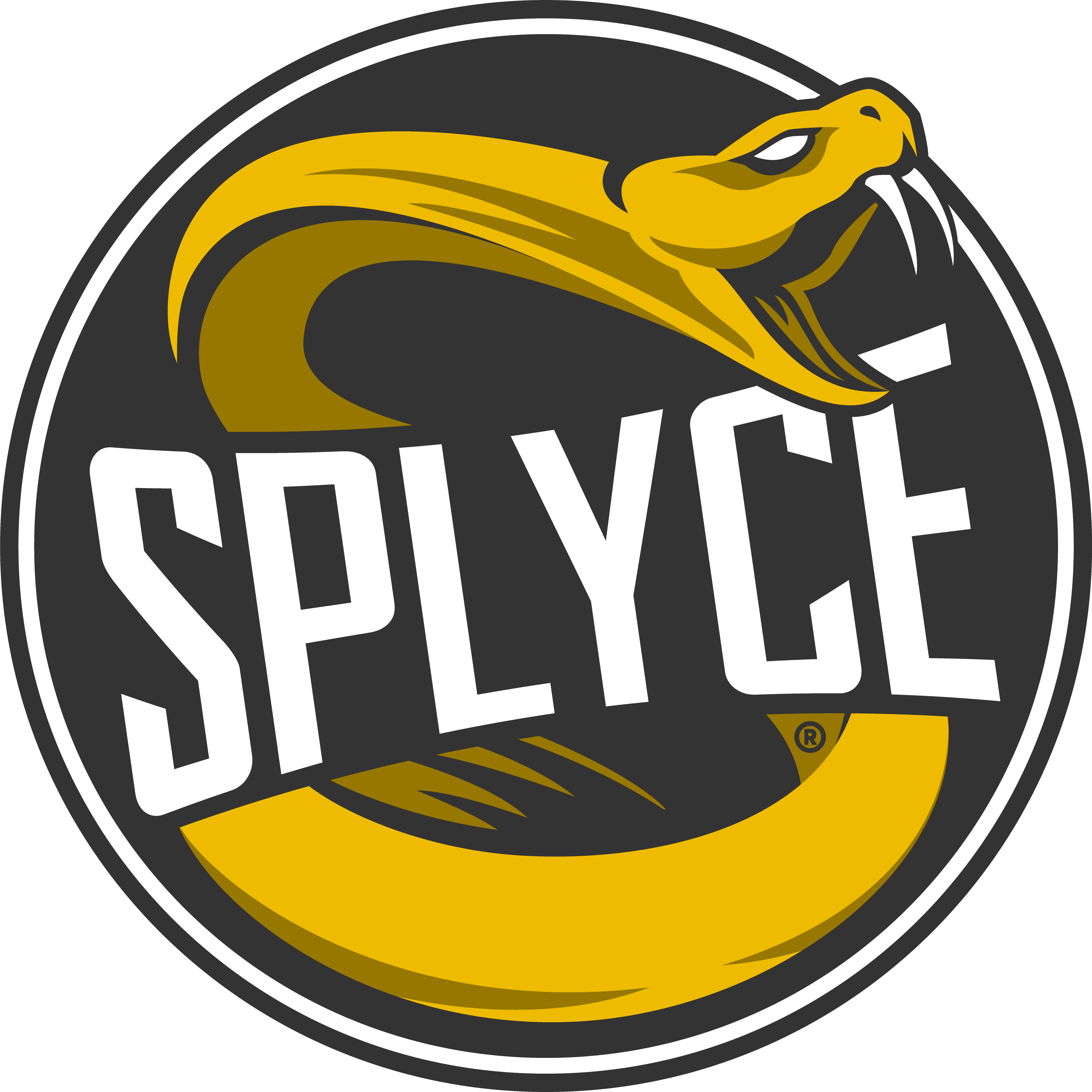 Splyce rounds out the top five, a list of teams that are almost guaranteed to place highly at any LAN event, particularly due to their immense talent but also because of their fairly consistent LAN performances. Temp, the team's all-star player and arguably a T5 player in Black Ops 4, has led the team to consistent LAN performances this season, with a 3rd place finish at CWL Vegas and a 2nd place finish at the more recent CWL Fort Worth.
During the Pro League, Splyce were certainly surprised by an impressive Team Heretics and a constantly improving 100 Thieves team, ending with a 4-3 record in the first phase and a 4th place, 6-5 record after cross divisional play. In similar fashion to Luminosity, Splyce were unable to close out series, with only 4% separating the GW% of eUnited, Heretics, and Splyce, and yet both eUnited and Heretics finished with a 72% series winrate and 8-3 record.
Splyce ends up with the 5th best overall Elo Rating, but falls to 9th in the HP Elo Ratings, which is definitely something the team will have to work on considering the higher chance of playing two HP matches in a series compared to other game modes. Splyce registers an impressive 2nd place in the Control Elo Ratings, and holds a respectable 7th place for SnD. If Splyce is able to clutch up and beat the best teams in Hardpoint, the championship sunday regulars will definitely be title contenders this weekend at CWL London.

eUnited - (Arcitys, Clayster, aBeZy, Simp, Prestinni)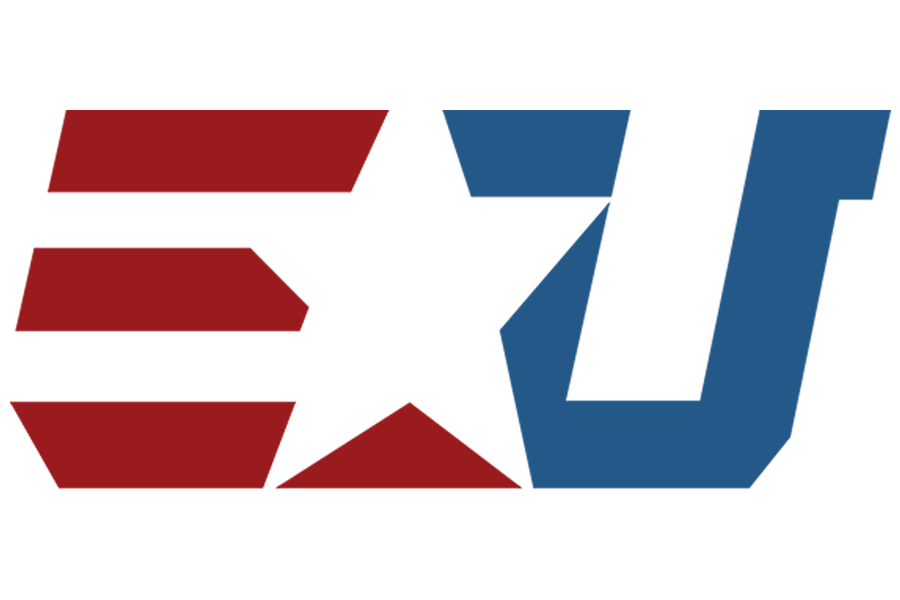 It's obvious to many that eUnited has had many ups and down throughout the Black Ops 4 season, both in and out of the game. CWL Vegas saw eUnited rise up to the occasion, with a dominating Arcitys carrying the team to a 2nd place finish, ultimately unable to take down OpTic Gaming with an untouchable Dashy in two separate occasions. Slowly but surely, the team chemistry deteriorated throughout the first weeks of the Pro League, leading to a horrifying CWL Fort Worth performance. eUnited finished T16, without a single player above a 1.00 Player Rating and Arcitys dropping from a 1.41 K/D at Vegas to a 0.96 K/D at Fort Worth.
Despite this, eUnited performed respectably in the Pro League, finishing the first divisional phase with a 5-2 record prior to Fort Worth. Following the LAN tournament, JKap was replaced by up and coming rookie, Simp, who performed well alongside aBeZy during their cross divisional week allowing them to go 3-1. This upward swing in performance helped eUnited finish in a respectable 2nd place in Division B, with an 8-3 record.
This new and improved eUnited are definitely on hot form following the addition of Simp to the roster, and clock in at 7th place on the overall Elo Ratings. By gamemode, they come in at 10th place on the HP Elo Ratings, 4th in SnD, and 13th in Control. Arcitys currently find himself in a bit of a slump, so it will be up to the tiny terrors, Simp and aBeZy, to put in the work and continue to prove eUnited is a title contending team.

Team Envy - (Huke, ACHES, SiLLY, Decemate, Fero)

Envy started off the Black Ops 4 season with fairly surprising results, mostly due to inconsistent performance from veteran players within the team. Regardless, with Envy's superstar Huke leading the way, they were able to secure a T12 placement at CWL Vegas, despite their last place finish in Group C. At CWL Fort Worth, their placement was identical but through a radically different path. Envy surprised everyone by placing 2nd in what was considered a group of death, but then quickly dropped to Red Reserve and Heretics in the next two series, showing their inconsistency.
Envy had similar issues in the Pro League, and were unable to close many series out, similarly to Splyce or Luminosity. Envy finished in 5th place in Division B, with a 6-5 record, even though their total GW% was only 4% below 2nd place eUnited. Although Envy was inconsistent, they were able to get big wins throughout the season which secured them the 6th best overall Elo Rating, with an impressive 3rd best Control Elo Rating.
Envy entered the offseason prior to CWL London looking to make changes, and they did just that with two huge pickups. Ex-G2 player Decemate and ex-100 Thieves player Fero both joined the lineup, while Assault and Apathy were both released. On paper, many agree this to be an upgrade, and although it's speculative I believe they'll certainly prove to be a title contender for CWL London.

Reciprocity - (Tommey, Zed, Seany, wuskin, Dylan)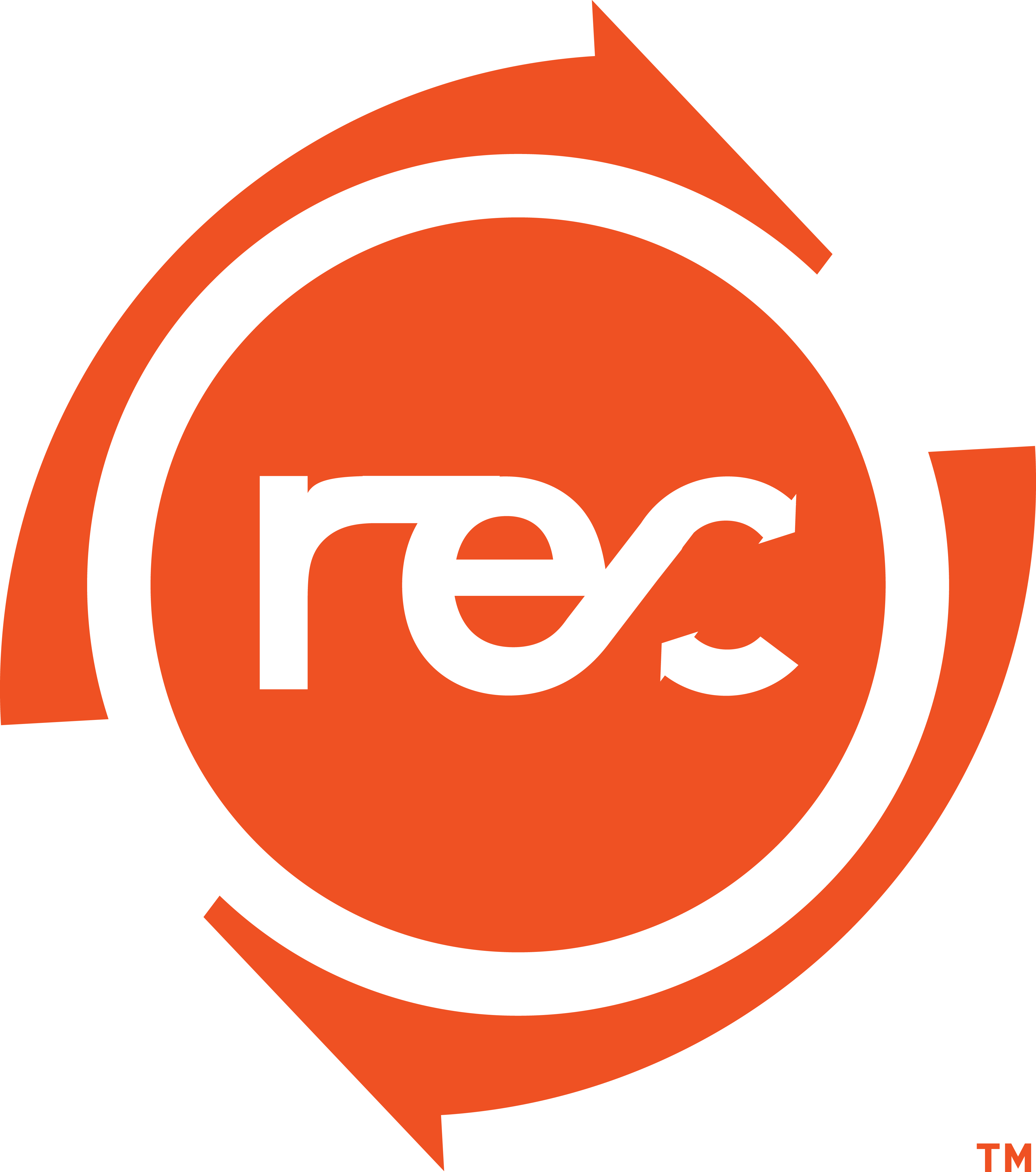 Reciprocity remains one of the last remaining fully European CoD teams, and is expected to have an incredible backing from the crowd at CWL London this weekend. The team started off the season in a shaky manner, with a mediocre T12 placement at CWL Vegas. Reciprocity certainly has the talent to show up and beat the best of the best, and they showed it at CWL Fort Worth. The team had a very strange run to the loser's bracket final, including a 1st place finish in the supposed group of death, a winner's bracket round 1 loss to Enigma 6, and then a legendary loser's bracket run, defeating Gen.G, Red Reserve and 100 Thieves along the way. Despite the effort, Reciprocity ended up falling short to Splyce 3-2 in the Loser's Bracket Final.
When discussing their Pro League adventure, Reciprocity returns to mediocrity. With a 7th place finish in Division 8, and a 4-7 record, it's clear the team has yet to find consistency in their performance. Not a single player on the team has above a 1.00 Player Rating in the Pro League, and the team's Elo Rating is only the 9th highest, tied with Team Heretics. Reciprocity's claim at being a title contender lies in their potential to beat any team on a good day, and also the fact they'll be playing on home soil this weekend.

B Tier - The Dark Horses
FaZe Clan - (ZooMaa, Skrapz, Zer0, Asim, Cellium)
FaZe Clan's return to CoD was expected following their disastrous Pro League Qualifier run, resulting in one of CoD's most prestigious organizations excluded from the Pro Circuit for the Black Ops 4 season. Red Reserve's internal issues allowed FaZe Clan to buy back in fairly cheaply, while also taking two superstar players in the process. In the end, Skrapz and Zer0 join forces with longtime FaZe franchise player ZooMaa and FaZe Black rookies Cellium and Asim.
On paper, the team is definitely a title contender. But many times a team that appears to be dominating on paper may have chemistry or performances issues, especially if they've just recently formed and have little experience playing together. FaZe fans will have to rely on Skrapz continuing to play at an all-star level, a young Cellium to fulfill his potential and for ZooMaa to return to the elite level CoD fans are used to if FaZe hopes to compete with the big dogs at CWL London.

Team Heretics - (Lucky, JurNii, MethodZ, Sukry, MeTTalZz)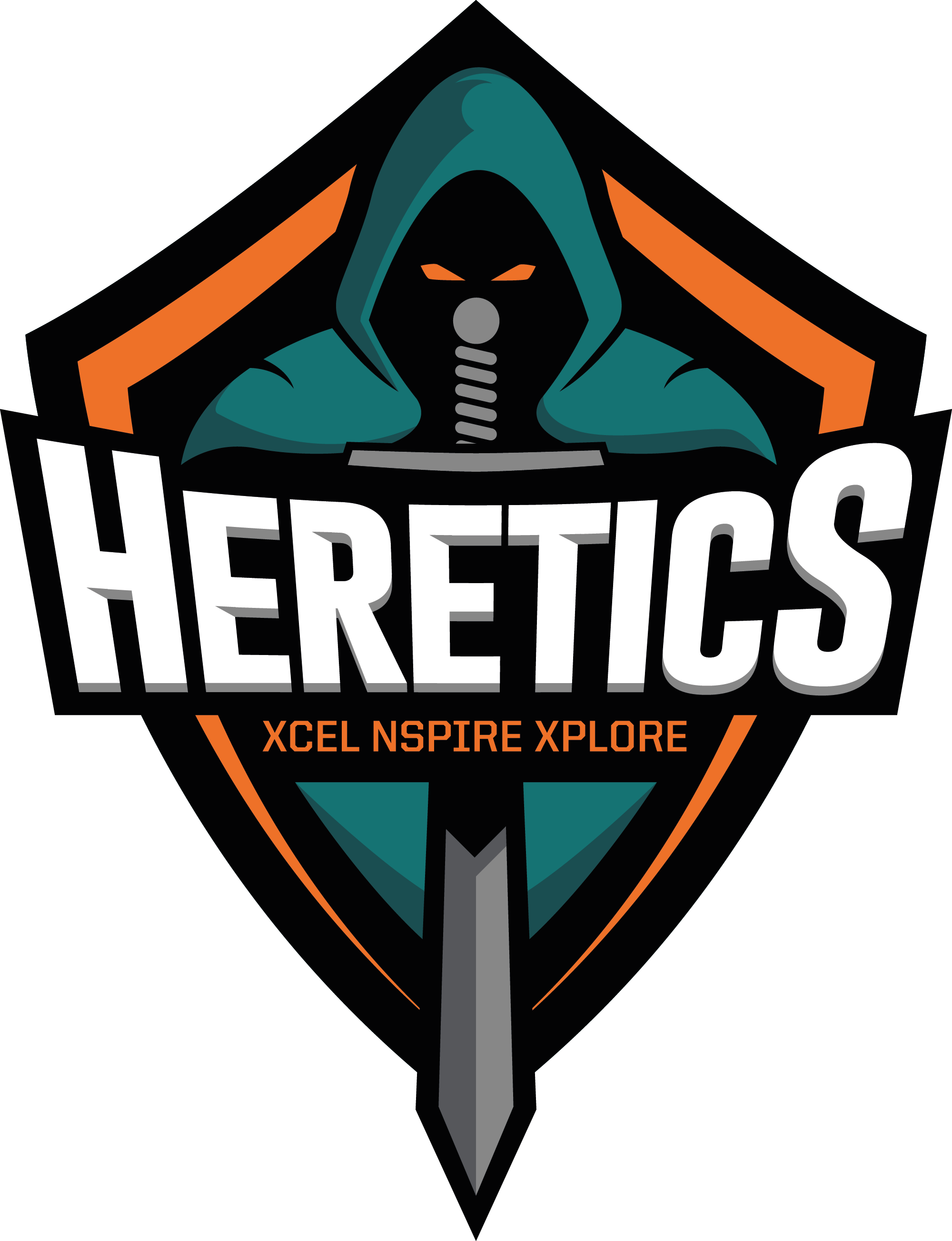 Unlike the other teams in this tier, Heretics have not had any substantial roster changes, but a host of other factors may affect the team's play moving into CWL London. The Spanish team had an explosive start to the season, qualifying through the Open Bracket to a T20 placement at CWL Vegas, and following that up with an impressive PLQ run which earned the spanish team a Pro League spot. Heretics did not stop there, with a fantastic start to the Pro League, the team's raw gun skill saw them go head to head with some of the best teams in the world, finishing 3rd in their division with an 8-3 record and ahead of orgs like Splyce and Envy.
The team's upwards swing had a lull in it's momentum during CWL Fort Worth, where role swaps messed up the team's chemistry, and ended with Heretics finishing last in what was considered the easiest group of the tournament. Despite this, Heretics clawed their way through the Loser's Bracket and were able to place T8, a historic placement for a spanish organization at a major CoD event.
Some minor social media drama between Lucky and the organization, as well as subpar european practice prior to CWL London dampens Heretics chances moving forward into this weekend's event, but they remain an unpredictable team with the raw talent and gunskill required to beat anyone. Lucky, and especially JurNii, the team's two best performing players, will lead the way and try to help the team represent Spain to the best of their ability this weekend at CWL London.

Denial Esports - (Rated, Joee, Bance, Alexx, Brack)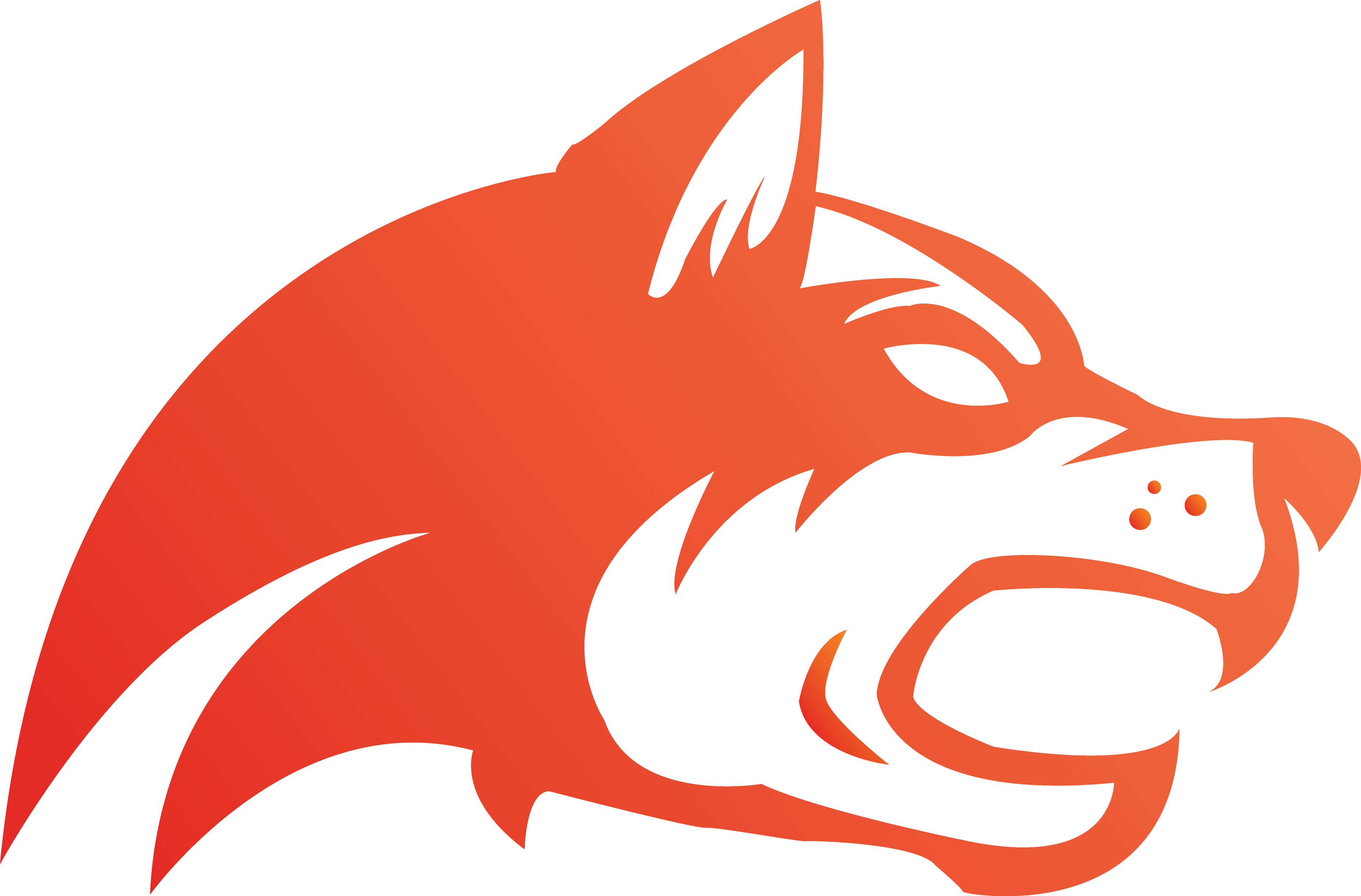 Denial definitely improved their team following the crazy rostermania period prior to CWL London, but to what extent is not yet known. Denial is now comprised of Brack, Alexx, and what is the less impressive half of the Ex-Red reserve roster with Rated, Joee and Bance. Although Alexx and Brack both add superstar potential to the team, they'll have a hard time replacing Skrapz and Zer0 on what is essentially a rebranded version of Red Reserve.
Although Brack comes from a mediocre Excelerate roster that ended the Pro League at the very bottom of Division B with an 3-8 record, his numbers were able to impress and he's definitely a cherry-picked pickup for this Denial roster. The same can be said of Alexx, who certainly put up great numbers at CWL Vegas with a 1.35 aKD over 30 maps and has been vying for another chance to compete at the highest level. Although Denial certainly doesn't seem to be a title contender just yet, a consistent performance from the Ex-RR trio may very well make this newly formed team a surprising competitor moving into CWL London.

Evil Geniuses - (Attach, Xotic, Apathy, JKap, Phantomz)

Evil Geniuses was widely regarded as one of the worst teams in the Pro League prior to the past rostermania period, and it's no surprise considering they finished with the worst record across both divisions, a paltry 2-9. For this very reason, Attach's performance has gone widely unnoticed and it's an absolute shame. He achieved a top 5 Player Rating in the Pro League and a top 3 Player Rating for CWL Fort Worth, although it's true in both competitions he's played under 20 maps. Regardless, with the strong duo of Attach and Xotic remaining on the roster, there was a big chance for EG to improve greatly during the roster shuffles, and most would say they definitely did just that.
Faze Black's Phantomz, following an impressive showing at the WorldGaming Championship in Toronto, joins the team alongside seasoned pros Apathy and Jkap. Although Apathy and Jkap played well under their expected level for Envy and eUnited, they certainly have the experience and talent to turn things around and return to their usual form for the remainder of the season. Many teams will write off EG moving into CWL London, but a healthy mix of seasoned veterans with experience, an in-form Attach, and a young rookie with great potential might turn Evil Geniuses into one of the most surprising new teams in the competitive landscape.

C Tier - The Bottom Of The Barrel
Midnight Esports - (Parasite, Blazt, Lacefield, LlamaGod, Knight)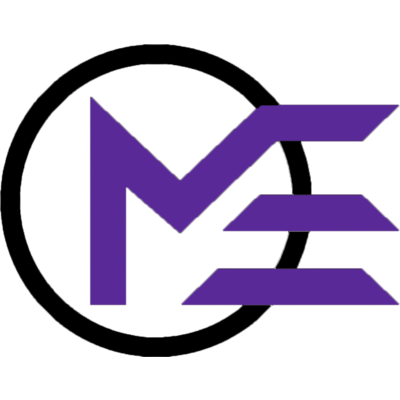 Due to org issues, Midnight transformed from a surprising title contender to a team of rejects practically overnight. Llamagod was the only player remaining from the original Pro League roster, and he was joined by Saints, Parasite, Blazt and Lacefield for CWL Fort Worth. Although the team placed T16 at the event, they performed better during cross divisional play and had a surprise 3-2 series win against one of the strongest teams right now, 100 Thieves.
Despite this glimmer of hope, Midnight flies across the atlantic with a substitute player taking the place of Saints, arguably the member of the team with the best recent form. To add to this problem, there is also the consideration of Blazt's rumoured nervousness when playing on the big stage where the stakes are higher. Although Midnight has the potential to perform, there are too many circumstances against them to herald a success this weekend.

Enigma 6 Group - (General, KiSMET, Frosty, GodRx, JetLi)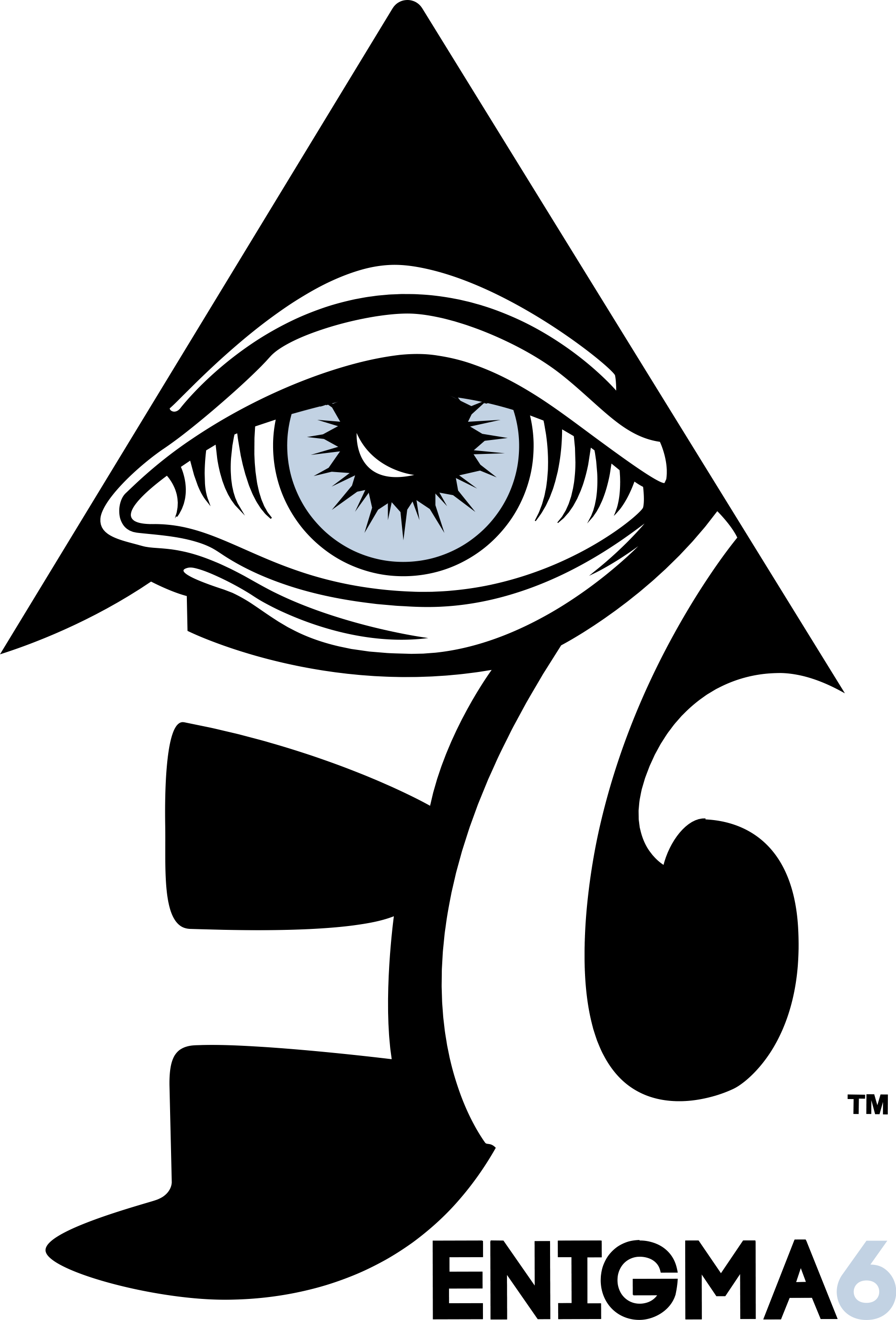 Enigma 6 hasn't looked too impressive across the Black Ops 4 season, but the recent addition of GodRx and JetLi might do something to change that. With a core three of General, KiSMET and Frosty, the team was only able to secure a 3-8 record in Division B, finishing the Pro League in 6th. Despite this result and the uninspiring Player Ratings across the board, Enigma 6 seems to be a completely different team on LAN.
At CWL Fort Worth, E6 were able to place second in their group, and secured a dominating 3-0 series victory over eventual third place team Reciprocity in the first round of the winner's bracket. Although they then crashed out against Luminosity and 100 Thieves, they were still able to place T6, a very respectable placement all things considered. Enigma 6 will surely try to emulate their placement at CWL London this weekend, but looking at their competition I believe that will be a very difficult task.

UYU - (Methodz, Mayhem, Proto, Parzelion, Royalty)

UYU has been far from impressive this season, especially considering their most recent LAN performance at the WorldGaming Championship, where they crashed out in last place after two back-to-back losses to amateur teams. In the Pro League, UYU finished in 6th place, with a mediocre 4-8 record, and their LAN performance at CWL Fort Worth wasn't anything to write home about either, finishing in a T12 position.
Although the results haven't been all that great, UYU have a chance to turn things around this weekend at CWL London. Mayhem and Parzelion have both proven to be great players, and alongside veteran Methodz and the newly acquired Royalty, there's a big chance we'll be seeing an improved UYU compared to the last minor LAN event they attended in Canada.

Elevate - (ProFeezy, Wailers, Skyz, Breszy, MRuiz)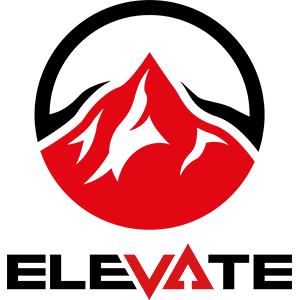 Elevate certainly picked up one of the strangest teams following the most recent rostermania period, with a mishmash of french players from Denial and english speaking players from Excelerate. Oddest of all is rizK's position as a sub, especially considering the young rookie was arguably Denial's best player. This may have to do with communication issues, and unlike most other teams, Elevate's chemistry and communication might suffer greatly from the french/american mix we're not usually accustomed to seeing.
The team has essentially been formed together from the remains of the two worst Division B teams, and many consider them to be the biggest loser of the most recent rostermania shuffle. Despite this, Skyz has proven to be a very competent player and an all-star performance from the American might be enough to push Elevate up a few spots in the aftermath of CWL London.