Welcome back to yet another Power Ranking article, this time for the upcoming CWL Anaheim. For this ranking in particular, I've worked with the CoD Stats team to provide as accurate of a ranking as possible, and to do so I've used a mix of:
A privately facing Elo Rating system, taking into account for recency by only calculating Elo based off of CWL London matches and the subsequent Pro League matches.
My own subjective views on a variety of team factors, including current form, roster moves, potential, clutch factor and consistency when it comes to LAN events.
Call of Duty as a whole has a very volatile competitive landscape, with very frequent roster changes, dips in form and many different teams vying for a championship at every tournament. Due to this, I believe it's hard to implement a fully objective Elo rating system that determines power ranking positions based solely off of stats, without taking into account external factors. That being said, Elo Ratings are a major part of this power ranking, while some more subjective factors have also been taken into account.
For this ranking, the tiers will be divided as follows:
S Tier - Team(s) that have proven to be at an elite level, with little room for improvement.
A Tier - Teams that have proven to be in the top tier, with some minor issues.
B Tier - Teams that lacked consistency or have major issues, roster changes may be warranted.
C Tier - These teams will not contend for a title, positions within the tier largely irrelevant.
S Tier - Elite Level
100 Thieves - (Octane, Slasher, Priestahh, Kenny, Enable) - --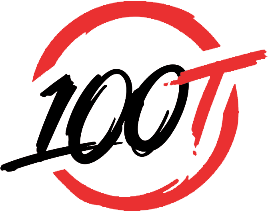 Coming off of a dominant championship win at CWL London and a 6-1 series record during the Pro League split, 100 Thieves keeps a steadfast hold on the number one spot in the rankings. There were certainly some setbacks during Week 9 and 10 of the Pro League circuit, including a 3-0 loss to eUnited and a mediocre 4-3 SnD record. Octane continued to perform as the best AR in the game during weeks 9 and 10, with a special shoutout to Priestahh who had a performance worth highlighting as well.
Looking at their performance at CWL London and the subsequent Pro League week, 100 Thieves remains as the team with the highest overall team Elo Rating. They maintain their position as the best rated respawn team by a country mile, topping the Elo leaderboards for Hardpoint and Control by a hefty margin. In SnD, the team falls to 7th place. Some chinks have begun to show in 100 Thieves' armor, but still they remain as favorites moving into CWL Anaheim this weekend, although this time OpTic and eUnited are certainly catching up.

A Tier - The Top Teams
OpTic Gaming - (Dashy, TJHaLy, Crimsix, Scump, Karma) - --
OpTic Gaming are starting to evolve into top form, and a consistently good performance during weeks 9 and 10 of the Pro League cements that notion. Although Dashy continued to put up superstar performances, the entirety of the squad had a standout series, with a special commendation to Crimsix for putting up some of his best numbers all season long. The team finished with an excellent 7-0 series record, topping Division A and dominating the competition along the way.
Taking into account CWL London and their recent Pro League performance, OpTic trails 100 Thieves by a miniscule amount when it comes to the Elo Ratings, securing 2nd place while eUnited is quite a bit further behind. OpTic climbs to the very top of the SnD Elo ratings, holding the #1 spot, while also showing up in Hardpoint with the second highest Elo rating. OpTic's shortcomings are found in Control, where they fall to fifth on the Elo Ratings leaderboard. Moving into CWL Anaheim, OpTic will hope to continue their dominant run while also working on their "ice" factor that will enable them to clutch up against the best teams in the game on Sunday and return to championship-calibre form.

eUnited - (Arcitys, Clayster, aBeZy, Simp, Prestinni) - +1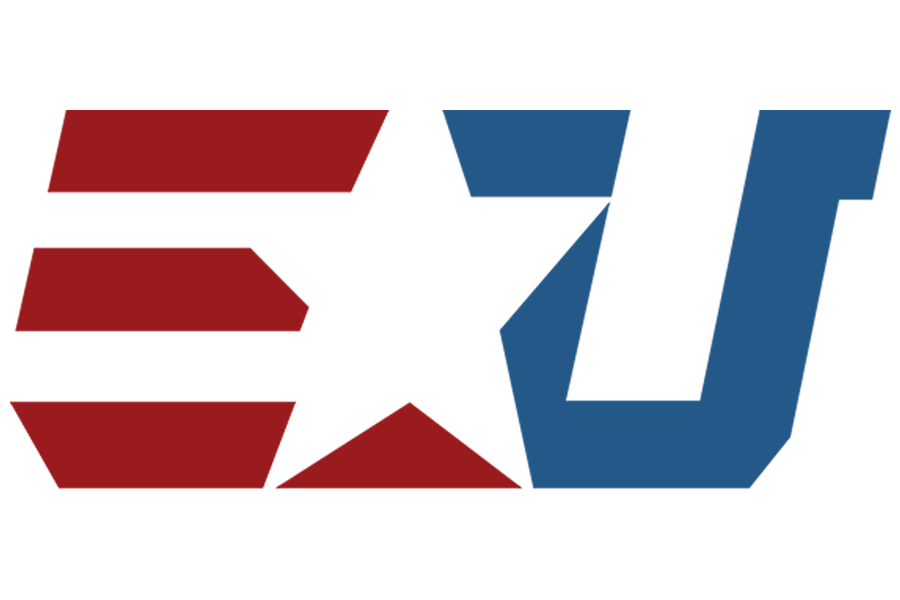 Simp's addition to eUnited has had an impact that can't be understated, and has in turn enabled his teammates to once again regain top form while simultaneously slingshotting eUnited into championship-winning form. After weeks 9 and 10 of the Pro League, the weak speculation surrounding Simp's superstar level following CWL London has been officially quashed. Simp continued to put up incredible numbers for a sub player, while Clayster and Prestinni, considered by many to be the weakest links on eU, showed up and played some of their best call of duty all season long.
After an electrifying 7-0 series record in the Pro League following a 2nd place position at CWL London, including a 3-0 sweep of 100 Thieves, eUnited have proven they're not a fluke. Clayster's recent form in SnD has helped propel the team to 2nd place in the SnD Elo ratings, while holding the 3rd spot for overall Elo Ratings. eUnited is a very balanced team overall, holding the 2nd place spot for Control and 4th place for Hardpoint. Moving into CWL Anaheim this seems to be the most dominant eU roster of the season and they'll certainly have a very real chance of taking home their first championship this year.

FaZe Clan - (ZooMaa, Skrapz, Zer0, Asim, Cellium) - "+5"
With the way the last few weeks of the Pro League have played out, FaZe Clan finds itself in an unusual position. Although they sneak into A tier alongside proven rosters like OpTic and eUnited, FaZe clan still has a lot to prove this weekend at CWL Anaheim. Due to an erratic dip in form for other top contenders, including Gen.G, Splyce, and Envy, Faze has managed to leapfrog it's way to the top of the rankings with an incredibly strong showing in the Pro League, finishing with a 6-1 series record. Skrapz and Cellium continue to be the team's top performing players, with Zer0 returning to incredible form back in the AR role.
As a newly formed team, FaZe continues to have issues with their SnD, and that will have to be their main focus if they are hoping to upset one of the top 3 teams in the game on Championship Sunday. Due to controversy Faze's CWL London run was cut short, but their current form and their ultimate potential as the team chemistry continues to improve places them smack in the middle of no man's land, with the proven elite looming above and the inconsistent problem-ridden contenders below.

B Tier - The Middle of the Pack
Splyce - (Temp, Jurd, Loony, Nolson, AquA) - --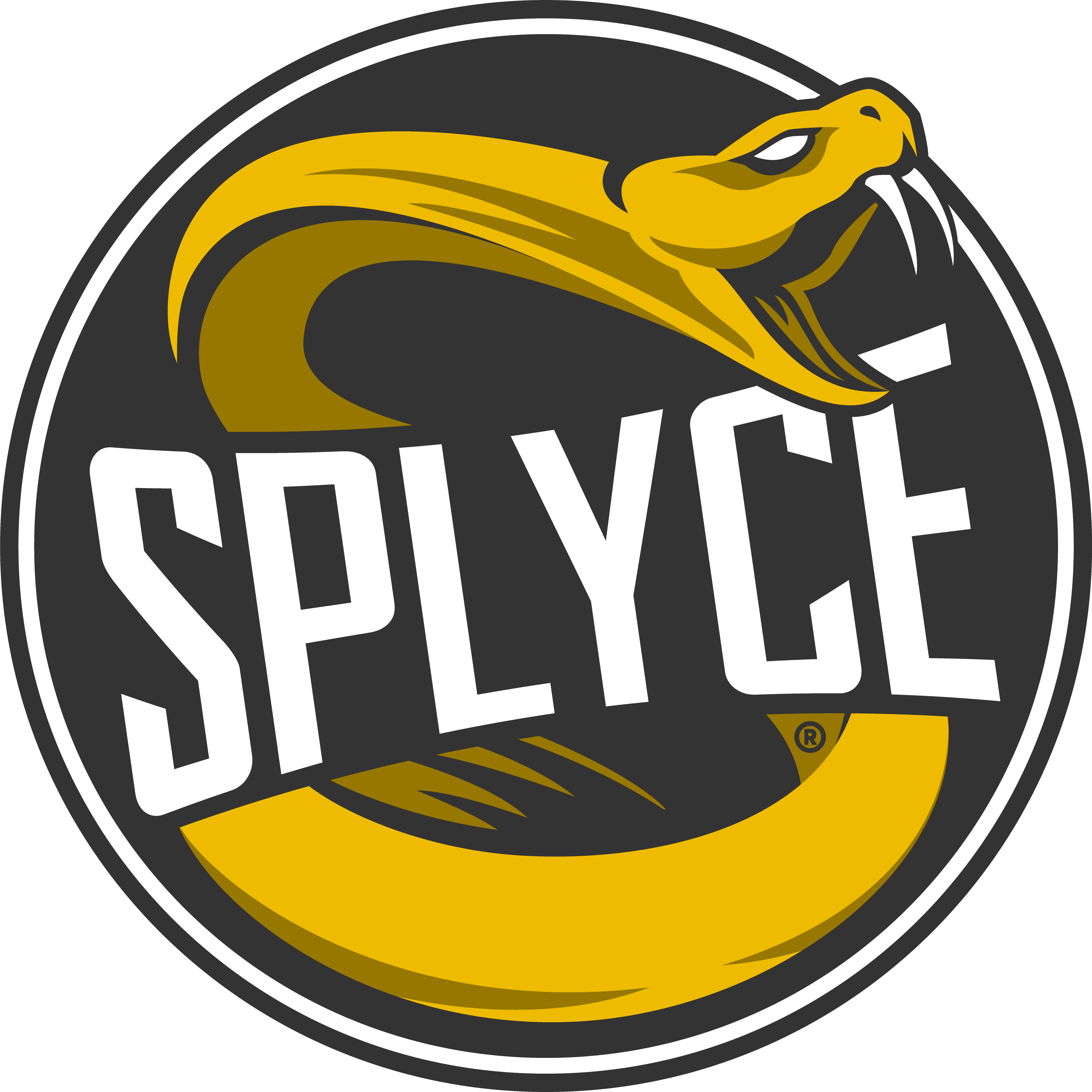 Splyce had a disappointing CWL London run, especially considering they were one of the most consistent teams of the Black Ops 4 season until that point. Speculations rose pointing at inner turmoil within the roster, and a surprising roster change for week 10 of the Pro League confirmed the rumors. Accuracy was dropped and Nolson took his place in formidable fashion, putting up great numbers and showing up as one of Splyce's best players after Temp.
Although Splyce was generally in a downward spiral from CWL London onwards, the addition of Nolson and Temp's never-ending quest to top all "damage dealt" leaderboards breathes new life into the roster for CWL Anaheim this weekend. Splyce holds the fifth best overall Elo Rating, while also statistically proving to be the third best team at SnD and fourth best Control team. That being said, their HP Elo Rating is as average as it gets, and will have to be Splyce's main focus if they want to contend for a title at CWL Anaheim.

Gen.G - (Maux, Havok, Envoy, Nagafen, MajorManiak) - -3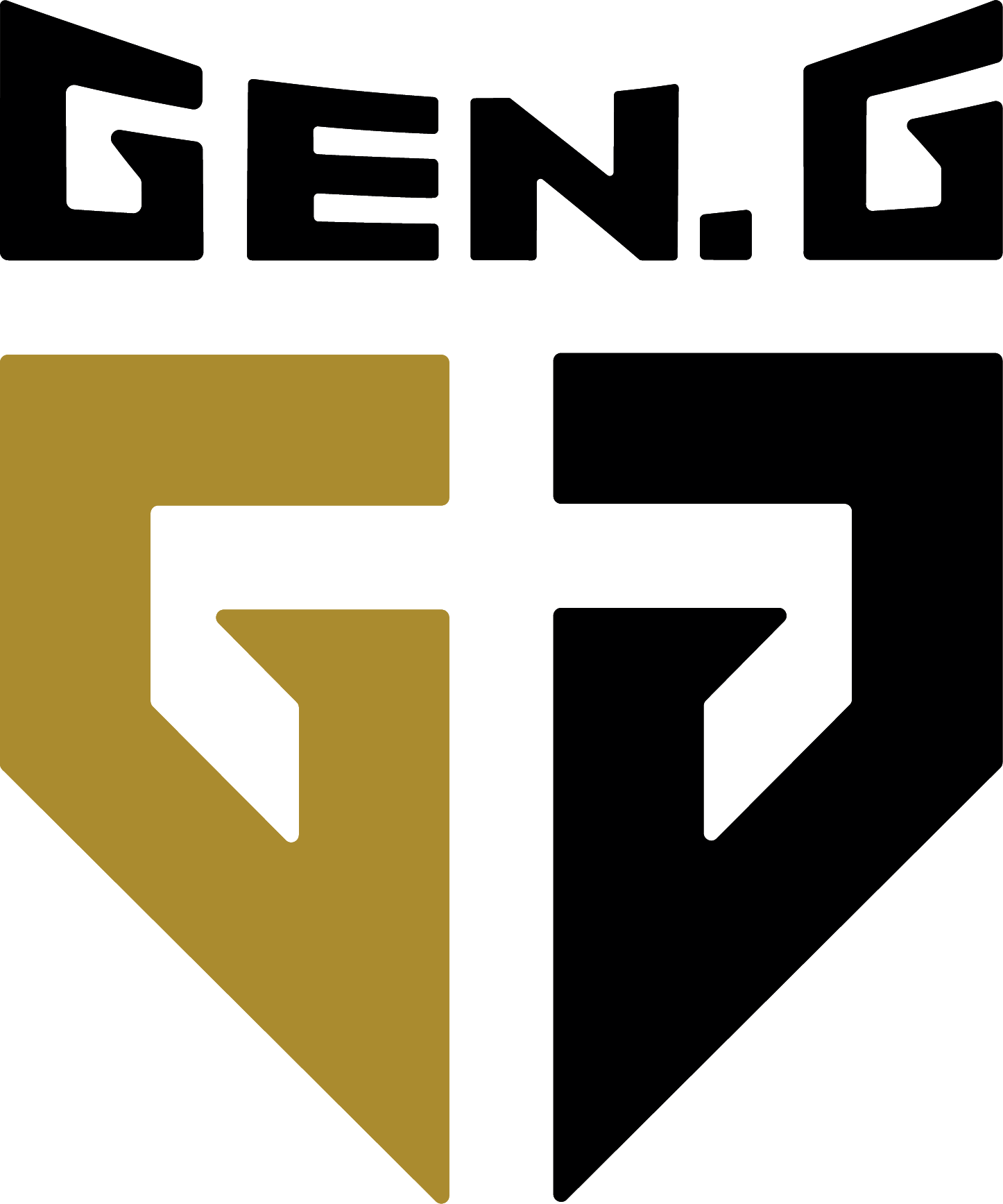 What Gen.G lacked in clutch factor throughout the season, they made up for with consistently good performances and an incredibly high skill ceiling. After CWL London, their mental composure in bracket play was once again called into question, but instead of bouncing back during the Pro League as they were used to, they shriveled into a shell of their usual form, finishing with a 2-5 series record. The team that was statistically among the elite, and considered the best SnD and Hardpoint team at certain points in the season, is currently in a full-blown crisis.
Although Gen.G still comes in as the fourth best team by Elo Rating when looking at all the results from CWL London and subsequent Pro League matches, it is clear their in a downward spiral and the situation is far more dire. Maux, who was the team's undisputed MVP throughout the season, finished weeks 7 and 8 with shaky form, a shadow of his previous Pro League self. CWL Anaheim will be a make or break moment for Gen.G, and may be their last chance to prove this roster of five has what it takes to not only return to their individual and team skill ceilings, but break through their mental block and show up to their full potential on Championship Sunday for the first time all year.

Reciprocity - (Denz, Zed, Seany, wuskin, Dylan) - +3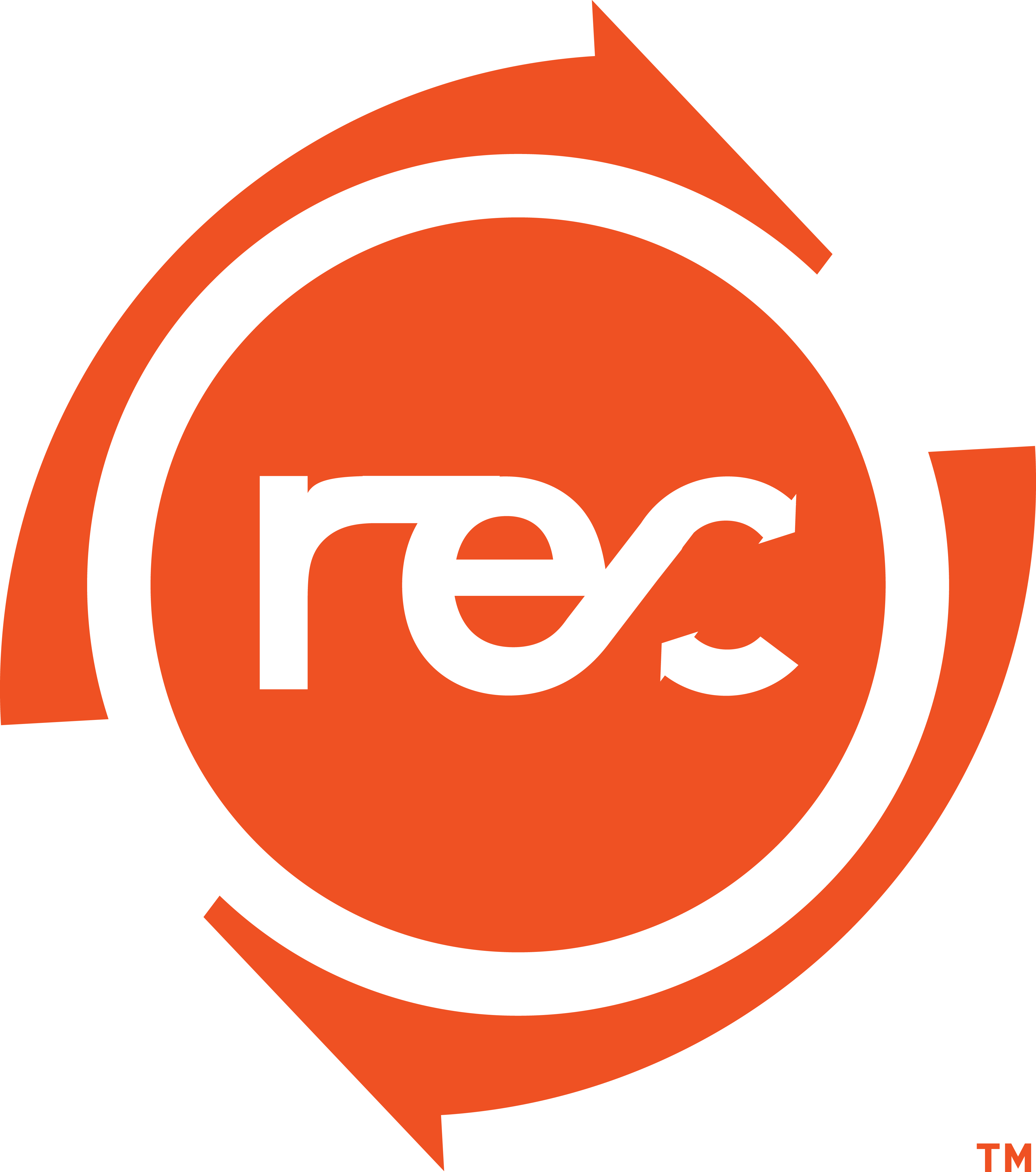 Reciprocity has seen many ups and downs throughout the season, but Tommey retiring from competition after week 7 of the Pro League was certainly a shock to the team. Despite this, Denz was able to come in off the bench and put up respectable numbers, and alongside the role swaps within the team allowed Reciprocity to finish week 8 with a 4-0 record. Reciprocity's superstar player, Dylan, was undoubtedly the major contributor to the team's suddenly improved form, putting up some of the best numbers in the league during weeks 7 and 8 of the Pro League.
Looking at the combined stats between CWL London and the Pro League, Reciprocity has sneaked into the top 5 best Elo Ratings for both Hardpoint and SnD, but their control brings down the team immensely, as they are statistically the second worst Control team in the game. With their sights set on CWL Anaheim, Reciprocity will have to hope Dylan continues to put up all-star numbers if they plan on improving their mediocre CWL London showing.

Team Heretics - (Lucky, JurNii, MethodZ, Sukry, MeTTalZz) - --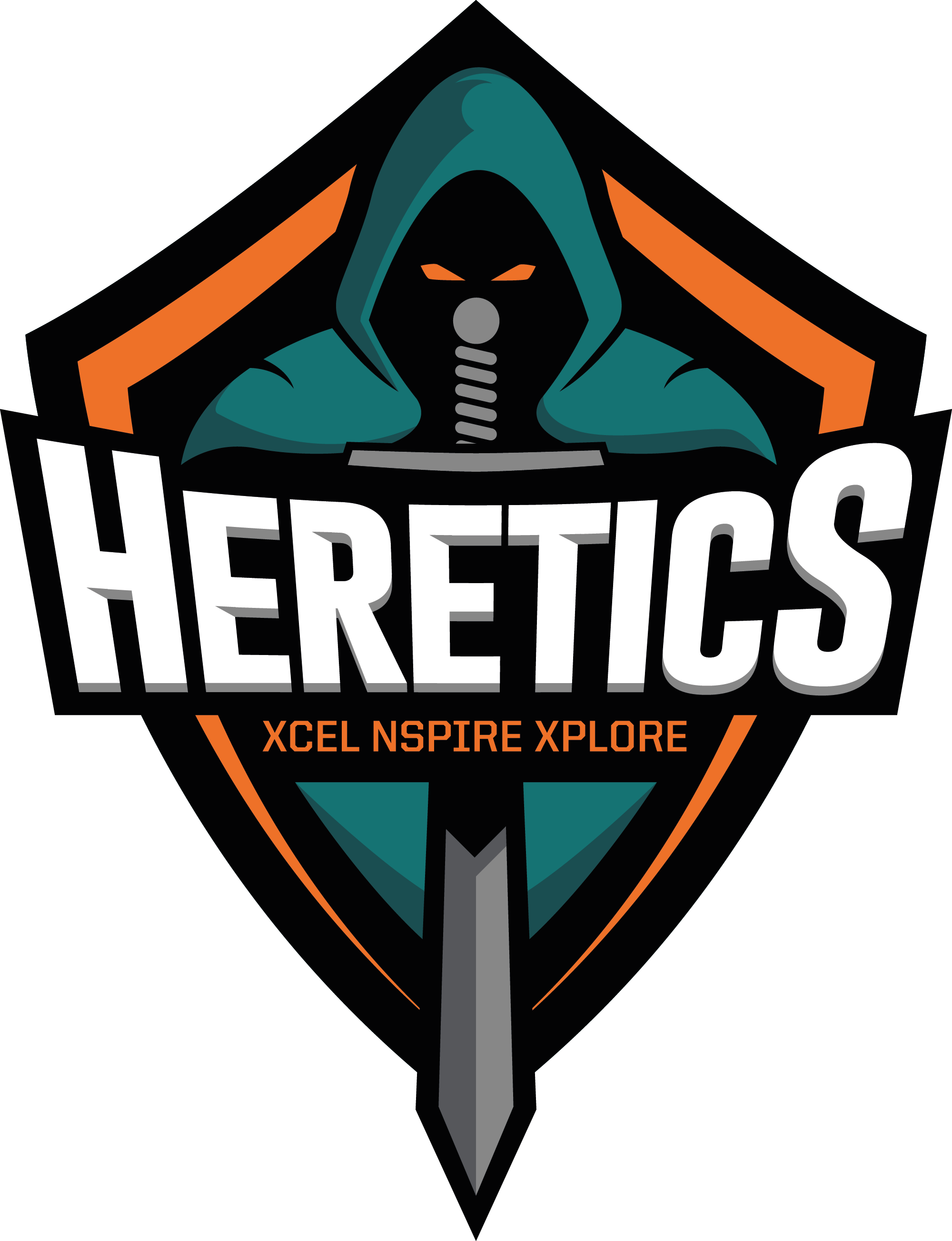 Throughout the Black Ops 4 season, Heretics have been synonymous with explosive gunskill, raw talent, and extremely aggressive play. This has made players like JurNii, Lucky and Metalz incredibly fun to watch, but the team has also had a number of problems they have yet to fix. Although they've placed well, and have proven they have a high skill ceiling and are capable of beating any team on any gamemode if they show up, they have also proven they're very inconsistent. Finishing weeks 9 and 10 with a disappointing 2-5 series record, Heretics has a lot to work on, and both Sukry and Methodz will have to improve their game to match the team's superstar slayers.
Analyzing the stats for CWL London and subsequent weeks, Heretics is very much a middle of the pack team. The team ranks 8th in Elo Ratings overall, with SnD as their strongest mode. Unlike previous tournaments, at CWL Anaheim Heretics will start off in a difficult group alongside OpTic, EG and Denial. If Heretics are able to find consistency and better overall teamwork to accompany their slaying in respawn game modes, especially considering they will have ideal practice conditions in NA prior to the tournament, they may very well be a dark horse team this weekend at CWL Anaheim.

Team Envy - (Huke, ACHES, SiLLY, Decemate, Fero) - -4

Envy's decline following CWL London has been extreme, bested only by the flaming dumpster fire that has been Luminosity's roster during weeks 7 and 8 of the Pro League. Although Envy finished in an impressive fourth place at London, their group stage was not so smooth, and some amount of inconsistency could be seen in key players such as Decemate. During the subsequent Pro League weeks, Envy has gone a shameful 1-6, with incredibly inconsistent performances from both Decemate and SiLLY, while Aches has maintained the poor form he has shown all season long.
Team Envy has a solid roster, with an all-star franchise player in Huke, alongside talented pickups Decemate and Fero, and seasoned veterans in SiLLY and Aches. The team's problem, aside from underwhelming performances from Aches, seems to be a fundamental one, mostly a lack of comprehensive teamwork. The team's inability to work as a unified machine, instead playing in a very individualistic style, is clearly represented in their SnD Elo Rating, the absolute worst of all sixteen teams in the Pro League. Envy has the potential to become a title-contending team, but they'll have to miraculously solve their team issues in just a week heading into CWL Anaheim.

Evil Geniuses - (Attach, Xotic, Apathy, JKap, Phantomz) - +5

Evil Geniuses went into CWL London with an entirely new roster. An allstar veteran, seasoned veterans that had fallen into a slump, and a bright prospect formed a team that had potential, but would have to prove it on the big stage. Although they burned and crashed at London, their resurgence by the hands of Phantomz and Attach during weeks 7 and 8 of the Pro League have given EG fans hope for the future.
Although they certainly have their flaws, particularly their Control, which ranks as the worst of any team in the league in Elo Ratings, Evil Geniuses have the chance to create upsets and potentially become a dark horse team at CWL Anaheim. Superstar play from Attach and Phantomz will have to be expected if Evil Geniuses plans to beat some of the truly dominant teams in the current competitive landscape this weekend.

Elevate - (ProFeezy, Wailers, Skyz, Breszy, MRuiz) - +3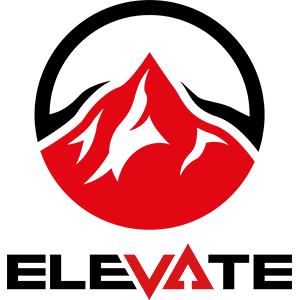 Initially Elevate were written off as a strange joke of a roster, a mishmash of nationalities, the scraps and rejects from other teams. But slowly, over the course of the last month Elevate have shown they have some incredible talent on the team, especially in Skyz and Breszy. With incredible slaying ability, Elevate was able to finish weeks 9 and 10 of the Pro League with a formidable 4-3 record, including a win over a title-contending team like Splyce.
Moving into CWL Anaheim, I truly believe Elevate will define the term "dark horse", creating unexpected upsets against some of the world's best teams. Skyz and Breszy will both have to transfer their dominant league form to their tournament play for a deep Championship Sunday run to become a possibility for the french/american team.

C Tier - The Longshots
Enigma 6 Group - (General, KiSMET, Frosty, GodRx, JetLi) - --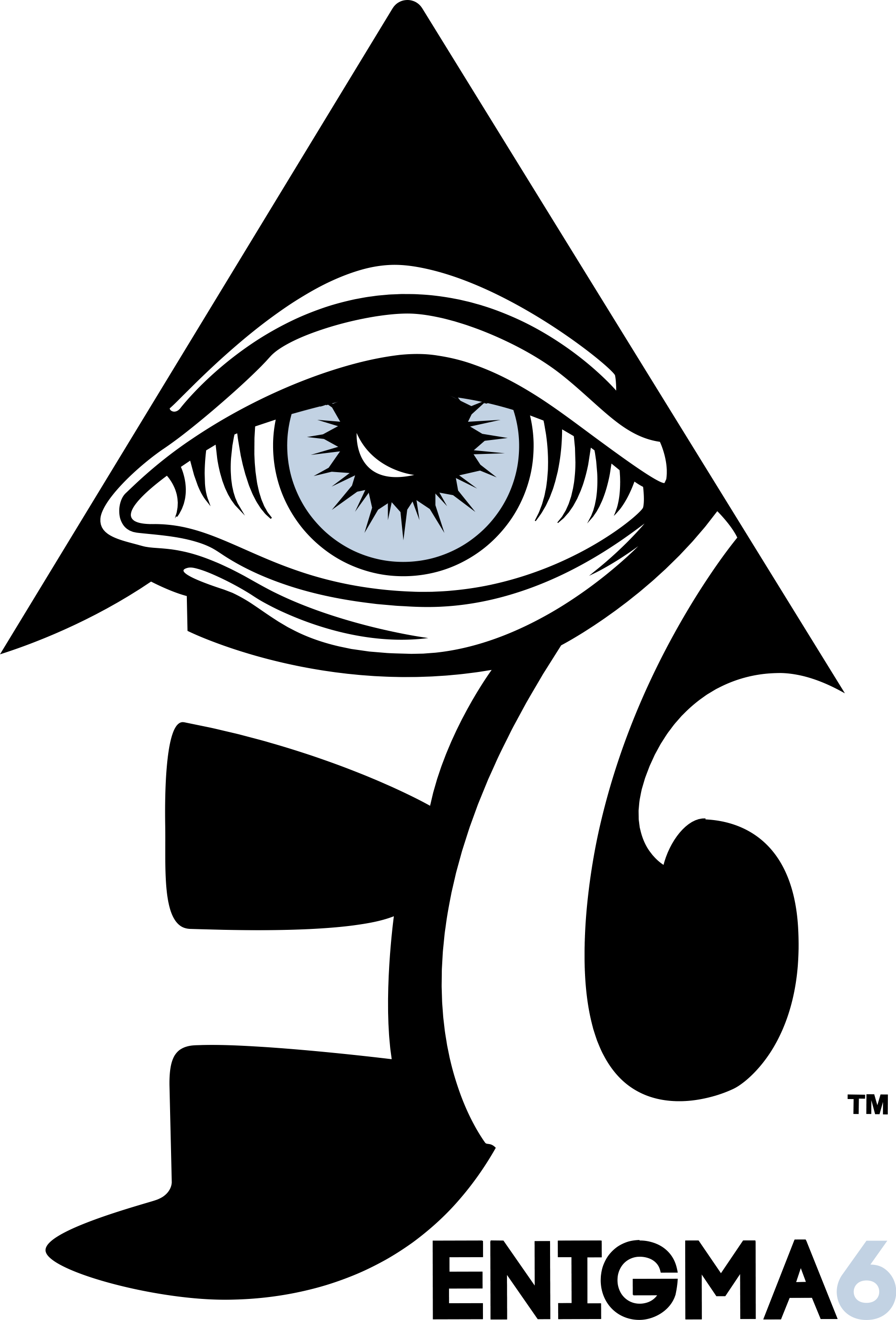 Enigma 6 is exactly that, an enigma. Although the team have been able to put up great single match performances, they've struggled to close out series throughout the entirety of the Black Ops 4 season. Although Enigma 6 finished weeks 9 and 10 of the Pro League with a disappointing 2-5 series record, four out of their five losses went to a game 5. Opposite to eUnited and Reciprocity, E6 may very well be the most inconsistent series-closing team in the game right now.
Enigma 6 has a fairly decent Control, coming in as the ninth best Control team in the game looking at Elo Ratings from CWL London onwards, but falter tremendously in both Hardpoint and SnD, placing them as the twelfth best team overall. The team, but more specifically Frosty and Kismet will have to consistently put up big numbers if E6 hopes to make a splash at CWL Anaheim and finally become a middle of the pack team.

Denial Esports - (Rated, Joee, Bance, Alexx, Brack) - --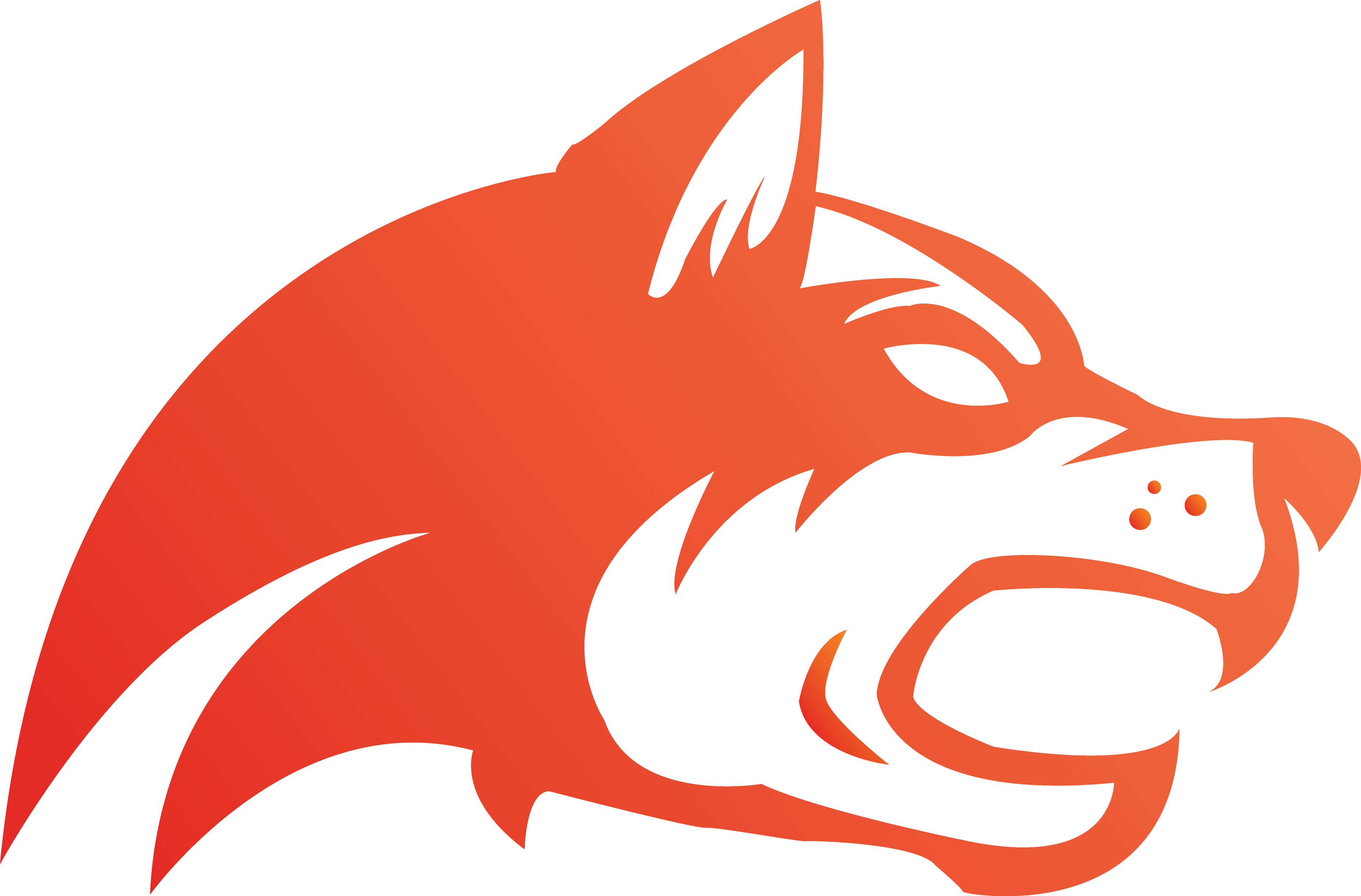 Similarly to Elevate, Denial have two absolute superstars on their roster, Brack and Alexx. These two, specifically Brack's all-star numbers paired with his unrivaled consistency, allow Denial to make up a huge deficit in the play offered by the ex-Red Reserve trio. Although most teams in Tier C are looking far from impressive, Denial have such high calibre players in Brack and Alexx that they may surprise many teams at CWL Anaheim, even after a uninspiring 3-4 Pro League run.
Looking at their game mode, Denial register as an average SnD team, but their hardpoint rating is an anchor on the team's overall performance, recording one of the worst Elo Ratings in the game alongside Luminosity and Midnight Esports. If Denial hope to show up at CWL Anaheim, the ex-Red Reserve trio will have to seriously pump up their slaying numbers to match the team's superstar duo, Brack and Alexx.

Midnight Esports - (Parasite, Blazt, Lacefield, LlamaGod, Knight) - -3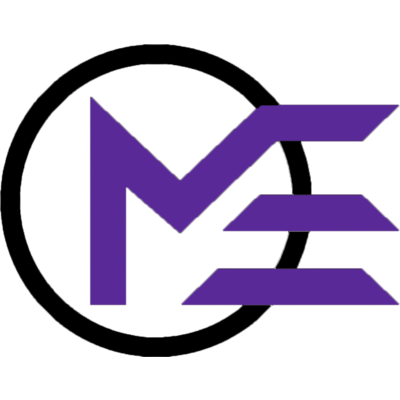 Midnight had a disappointing showing at CWL London, although many may have thought that was partly due to their sub Knight. Unfortunately for Midnight fans around the world, their subsequent Pro League run was not much better. The team finished with a lethargic 2-5 series record, netting a close win against UYU and an auto-win against a crumbling Luminosity, but losing 4 out of the 5 other series in embarassing 3-0 sweeps.
Moving into CWL Anaheim little is expected of Midnight. Although the team occasionally show flashes of talent, overall it seems this roster is doomed to struggle in Tier C for the entirety of the season, similarly to UYU. Midnight finds itself in the lowest of the lows when it comes to Elo Ratings, with subpar game modes across the board, as well as a lack of any superstar X-factor other bottom tier teams seem to rely on for surprise upsets. All in all, Midnight has little chance to surprise at CWL Anaheim.

Luminosity - (Ricky, FormaL, John, Slacked, Classic) - -8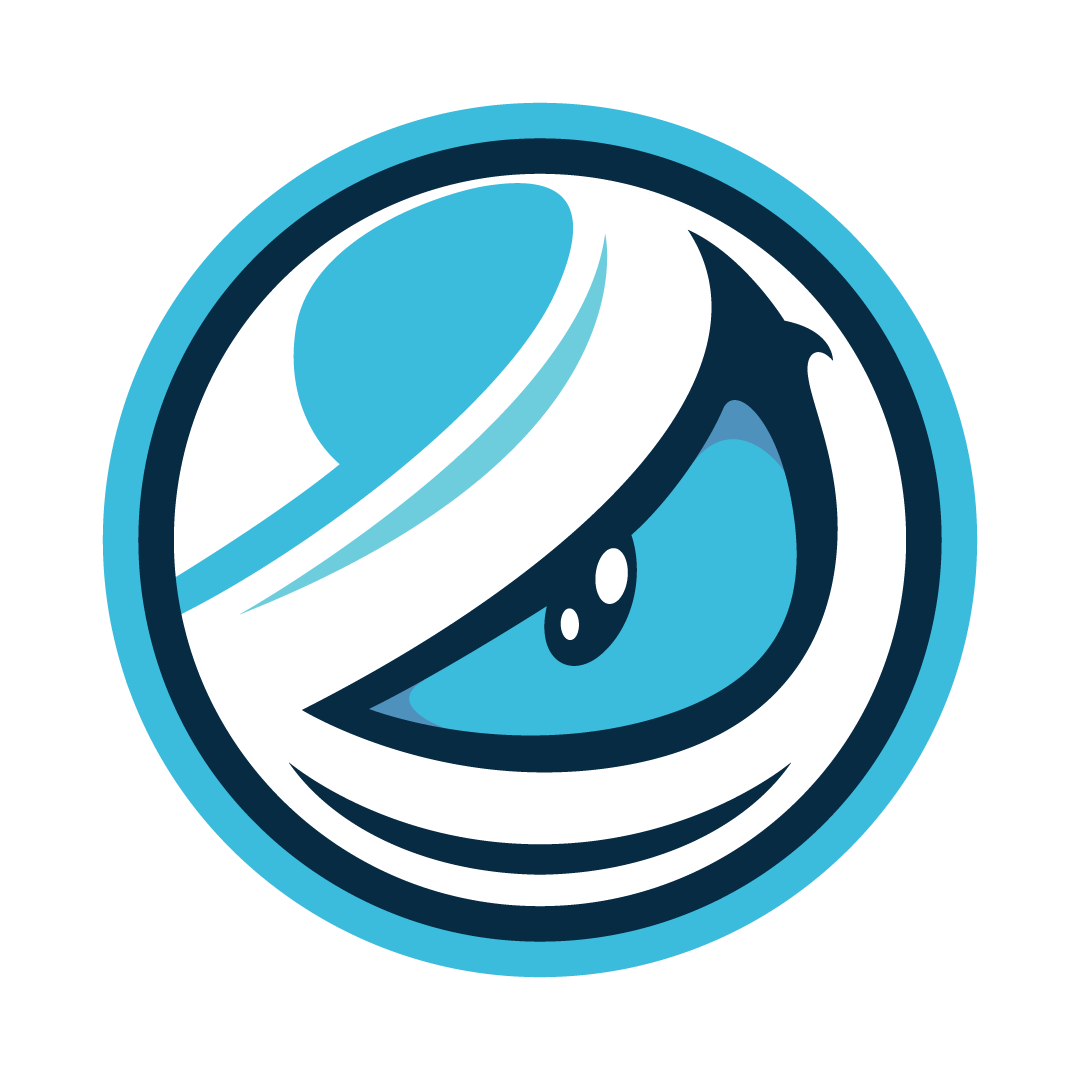 Luminosity has suffered one of the biggest 180s in CoD history, from championship calibre team at Fort Worth, to a fiery inferno of a dumpster fire after weeks 7 and 8 of the Pro League. Not only has the team performed abysmally, feeding wins to any and every team in their division and ending with an 0-7 series record, but the toxic team environment has seen their superstar, Gunless, benched and replaced by Ricky.
Even with a Top 8 placement at CWL London, Luminosity has managed to tank their Elo rating all the way down to the lowest tier of teams, alongside UYU and Midnight. With the loss of Gunless it's looking quite dire for CWL Anaheim. That being said, the team has had a chance to recoup these past few weeks, and it's hard to imagine veteran players like Formal, Slacked, and John will allow the team to perform at a more embarrassing level than what we've seen these past few weeks.

UYU - (Methodz, Mayhem, Proto, Parzelion, Royalty) - --

UYU has, throughout various months, occupied the last slots in the power rankings. It is not a surprise to see them here again, as little to no improvement seems to have been made. UYU isn't necessarily a terrible team, simply because the general competitive landscape is fairly high this year, but they don't produce results and are fairly uninspiring. As expected UYU had a mediocre Pro League run, finishing with a 1-6 record, winning only to the indefensible Luminosity Gaming.
Similarly to Midnight and the current Luminosity, UYU places in the lowest echelon when it comes to Elo Ratings, saved only slightly by it's above average Control Rating. Methodz seems to be the team's only saving grace, but even then he's only barely above average, unlike true Tier C outliers Brack or Formal. All in all, it looks like UYU will have a hard time moving out of the very last position on this ranking, much less out of Tier C altogether.