Following up on my power rankings article for CWL London, I'm happy to introduce a regular "update" article, "Rankings and Recaps". The goal of the article is to briefly go over a team's performance after a major event, highlighting their best and worst performing players, as well as attempting to understand what caused their performance throughout the event.
"Rankings and Recaps" will also serve as an updated ranking, taking into account the current form of all teams after their LAN event showing, and updating the previous event rankings accordingly, indicating how many spots the teams have moved on the rankings.
For this ranking, the tiers will be divided as follows:
S Tier - Team(s) that have proven to be at an elite level, with little room for improvement.
A Tier - Teams that have proven to be in the top tier, with some minor issues.
B Tier - Teams that lacked consistency or have major issues, roster changes may be warranted.
C Tier - These teams will not contend for a title, positions within the tier largely irrelevant.
S Tier - The Favorites
100 Thieves - (Octane, Slasher, Priestahh, Kenny, Enable) - **"--"**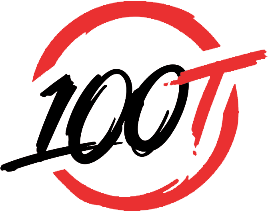 CWL London is in the books, and our expected champion, 100 Thieves, managed to take home the first ever major piece of silverware for the organization. Consistent superstar performances from the three musketeers of slaying - Octane, Slasher, and Priestahh - were essential for the team's dominating performance, but even Kenny returned to his all-star form, while Enable put up some of his best numbers this season during their bracket run. 100 Thieves' only series loss all tournament long, a 3-1 loss to OpTic in the group stage, proved to be fairly inconsequential, as they went on to dominate the winner's bracket. The more impressive fact is the opponents they defeated along the way - eUnited, Gen.G, and OpTic - arguably the toughest possible competitors they could have faced on their way to the championship.
The team has proven they're nearly invincible in respawn game modes, especially Hardpoint, where they lead in essentially all statistical metrics including team K/D, score per minute and damage per minute. Their SnD remains a major weak point with a 3-5 tournament record, as well as every single player on the team registering negative K/Ds, Kenny being the only exception with a 1.09. This should be the team's major concern moving into the Pro League this month, especially if they hope to win back-to-back titles at CWL Anaheim. Despite this, they widen the Elo Rating gap, and are now the best team in the game by a large margin.

A Tier - The Top Teams
OpTic Gaming - (Dashy, TJHaLy, Crimsix, Scump, Karma) - "+1"
OpTic Gaming proved to the world they had solved some of their major issues, and did so with a dominating first two days at CWL London. They started off the weekend with an impeccable 3-0 group stage, including a win over eventual champion 100 Thieves, and followed that up with clean 3-0 victories in the bracket stage against Faze and Heretics. Unfortunately, they weren't able to close out when it mattered most on championship Sunday, returning to mediocre form for the final two series of the tournament and crashing out in 3rd place.
Despite this, OpTic proved they're back in business, with an unexpectedly great performance from TJHaly. Most would even consider TJHaly the best performing OpTic player at CWL London on Saturday, with a performance high that eclipsed even Dashy's, although the latter was certainly more consistent throughout the entirety of the tournament. OpTic also showed dominance in SnD, with the highest SnD team K/D at 1.28, and the highest first blood percentage, 60.29%. They also held the highest team K/D in Control at 1.12, but dropped to 5th highest in Hardpoint. Moving into Anaheim, the team, and more specifically Crimsix, will have to focus on improving their hardpoint if they plan on contesting 100 Thieves for the trophy.

Gen.G - (Maux, Havok, Envoy, Nagafen, MajorManiak) - "-1"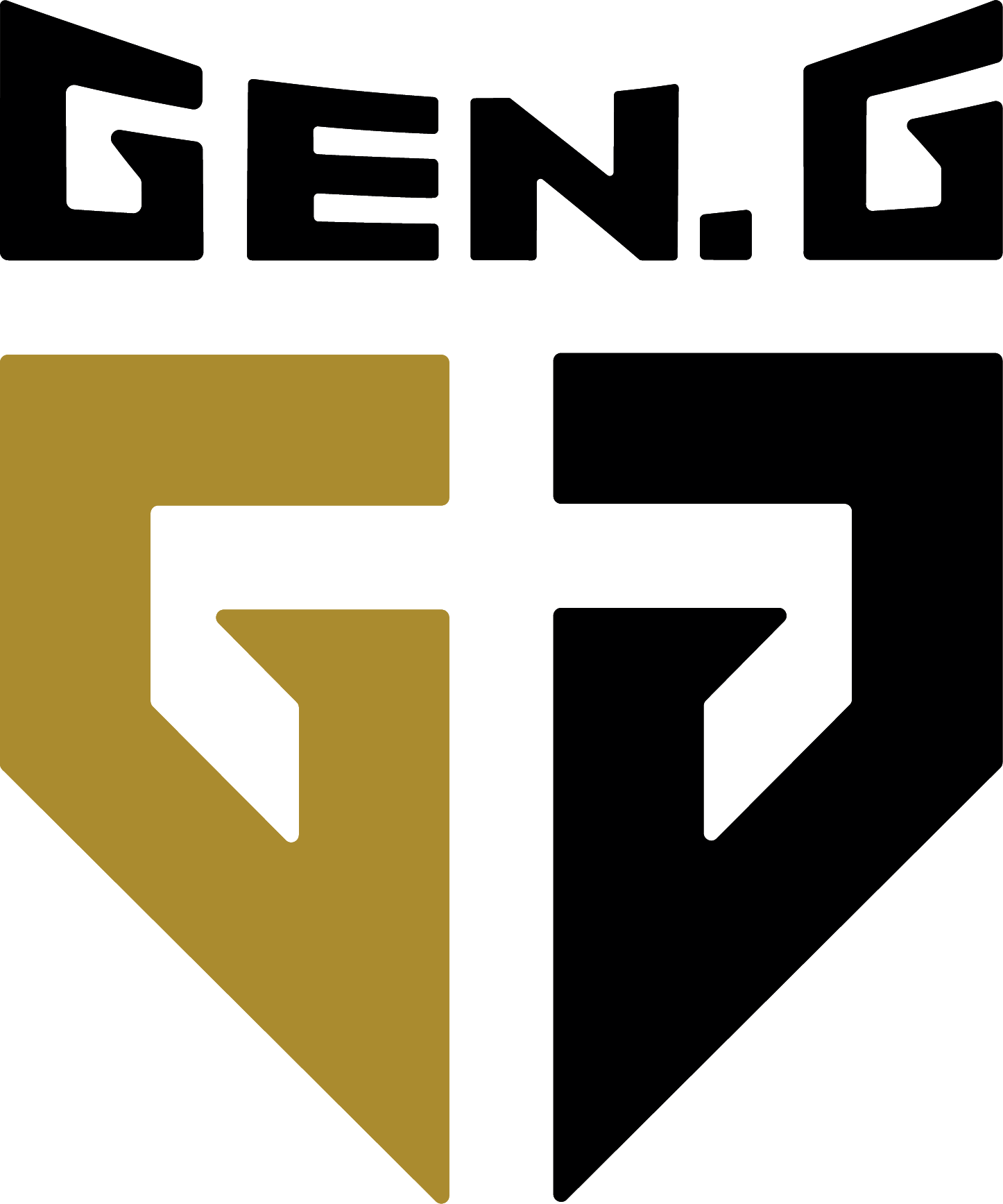 Gen.G continues to be an all-star team, but their inability to close out series and clutch up in bracket play is certainly a thorn in their side. Although they have one of the most balanced rosters of high quality, statistically performing players, they seem to lack the mental fortitude and experience needed to perform well on Championship Sunday.
Despite this, Gen.G was only a map away from defeating 100 Thieves and knocking them down to the loser's bracket, which may have changed things significantly. Unfortunately for them, 100 Thieves produced an impressive reverse sweep, knocking Gen.G down to the loser's bracket where they faced a momentum-driven Team Envy, who easily dispatched a 3-1 beatdown on an already crumbling Gen.G, knocking them out with a T6 placement. Gen.G's only issue seems to be performing under pressure, as they have consistently proven all five of their players play at an elite level throughout the entirety of the season but haven't been able to break into the top 4 at any event.

eUnited - (Arcitys, Clayster, aBeZy, Simp, Prestinni) - "+2"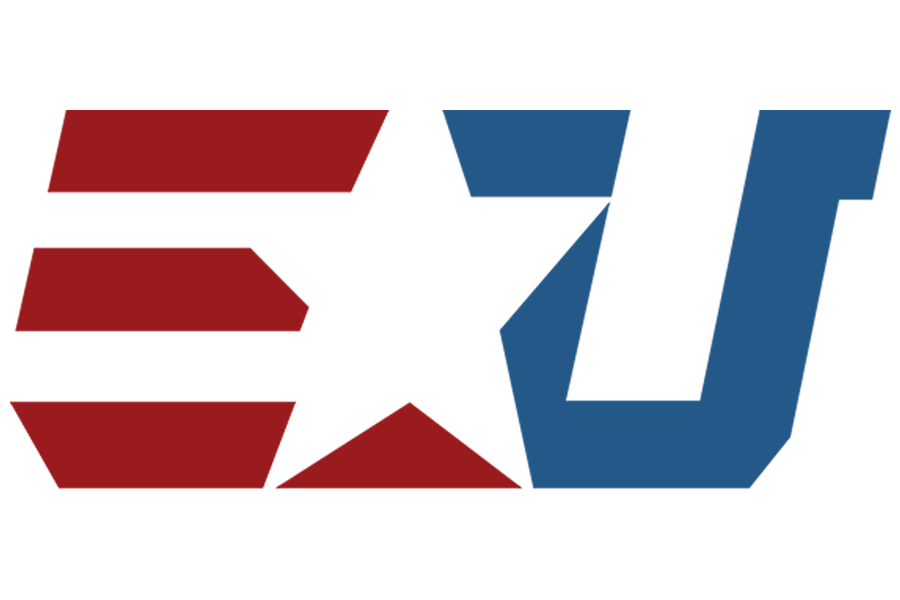 eUnited achieved one of the biggest climbs in our rankings, and it's mainly due to young rookie Simp's unpredictably dominating performance in their second place finish. Although 100 Thieves' Octane was able to take home the MVP trophy, many agree that mainly comes down to his team's win, as Simp's individual performance was statistically superior in every way. Arcitys also awoke from his slumber, bringing back his MLG Vegas form after a few months where we had grown accustomed to subpar performances from him, and establishing himself as a top 3 AR once again.
eUnited finished with the best SnD record of the tournament, an astonishing 10-2, which mainly comes down to Simp's insane performance with a sniper, finishing with a 1.82 K/D after 105 rounds, as well as Clayster's great showing. The team has margin for improvement in respawn, with Clayster and Prestinni putting up suboptimal numbers for a top tier team. All in all, we'll have to see if eUnited, and more specifically Simp, can perform at this level consistently. If they can, they'll certainly consolidate themselves within the top echelon of CoD esports for the remainder of the season.

B Tier - The Middle of the Pack
Team Envy - (Huke, ACHES, SiLLY, Decemate, Fero) - "+2"

Although Team Envy proved they surely won the rostermania period prior to the event, with an incredible loser's bracket run that saw them finish T4, many question marks still plague the roster. Envy's showing in group play was far from impressive with a 1-2 record, and Decemate especially had an extremely slow start considering what was expected of him going into the event.
Despite this, the team, and especially Decemate, managed to turn it around completely for a historic loser's bracket run where they defeated Splyce, Luminosity and Gen.G one by one. Envy finally ended up falling to Simp and his cronies in their Round 5 match against eUnited, but still managed to impress the world and show great potential. Decemate certainly took over for Envy at London, especially considering Huke put up one of his most mediocre performances all season long. Going forward, Envy has the chance to join the top tier teams, but they will have to prove they can perform at this level consistently, and will also require a much better performance from their main ICR, Aches.

Splyce - (Temp, Jurd, Loony, Accuracy, AquA) - "-1"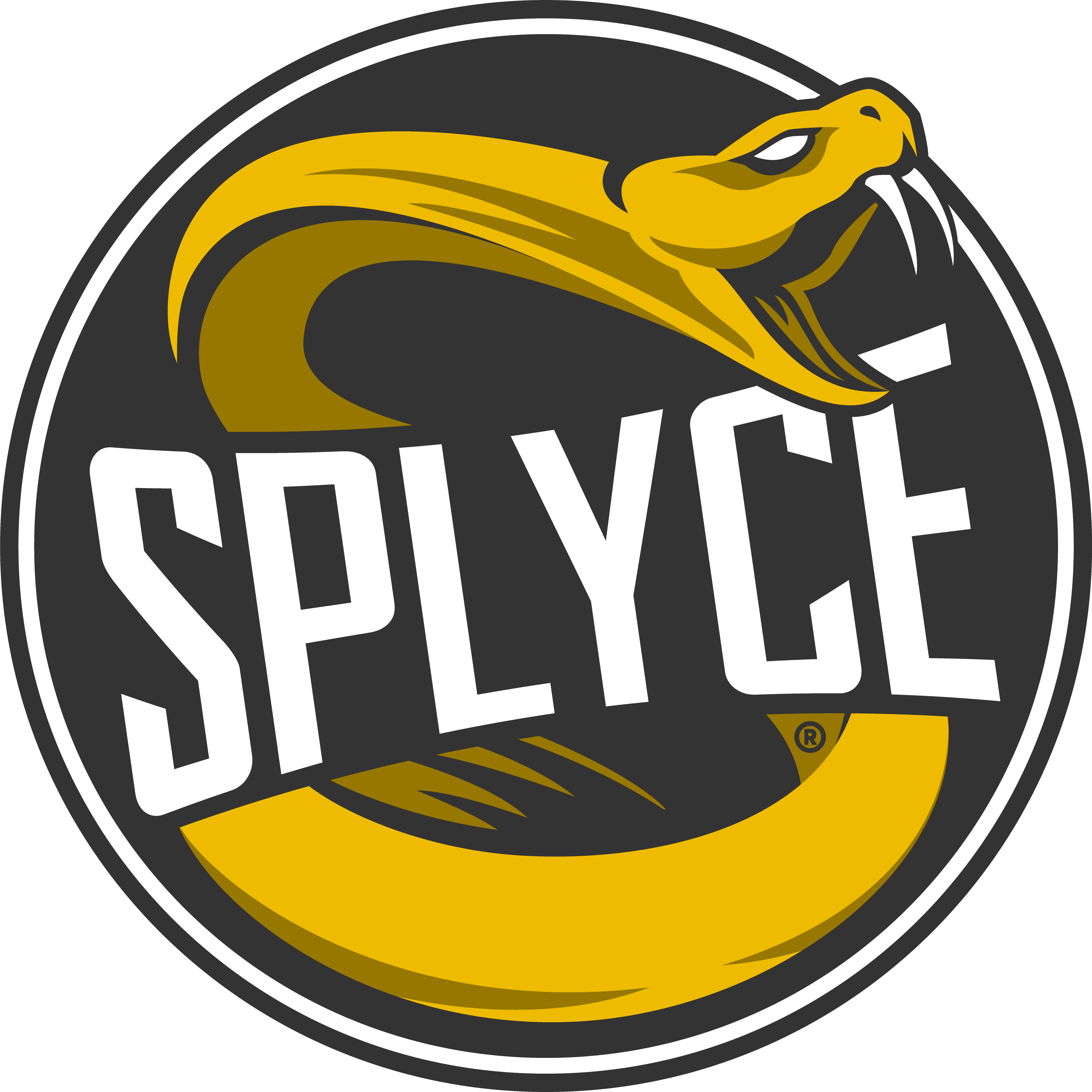 Splyce finished CWL London with their worst placement of the Black Ops 4 season, with subpar performances from the entirety of the team, excluding only the team's superstar Temp. The group stage went well enough, with a 2-1 record, losing only to Gen.G and with an important win over Luminosity. The team team had a very slow start to their bracket play on Saturday, with an unexpected quarter finals loss to Heretics and a follow-up loss to one of the tournament's most surprising teams, Envy, crashing them out with a disappointing T12 placement.
With the top of the scene as competitive as ever, Splyce will have to hope CWL London was a fluke in their normally consistent performance. Temp can only do so much for the team, and will need some added slaying support going forward. If this isn't the case after CWL Anaheim, the team may have to look at a roster shakeup to propel Splyce once more to the top tier of CoD esports.

Luminosity - (Gunless, FormaL, John, Slacked, Classic) - "-3"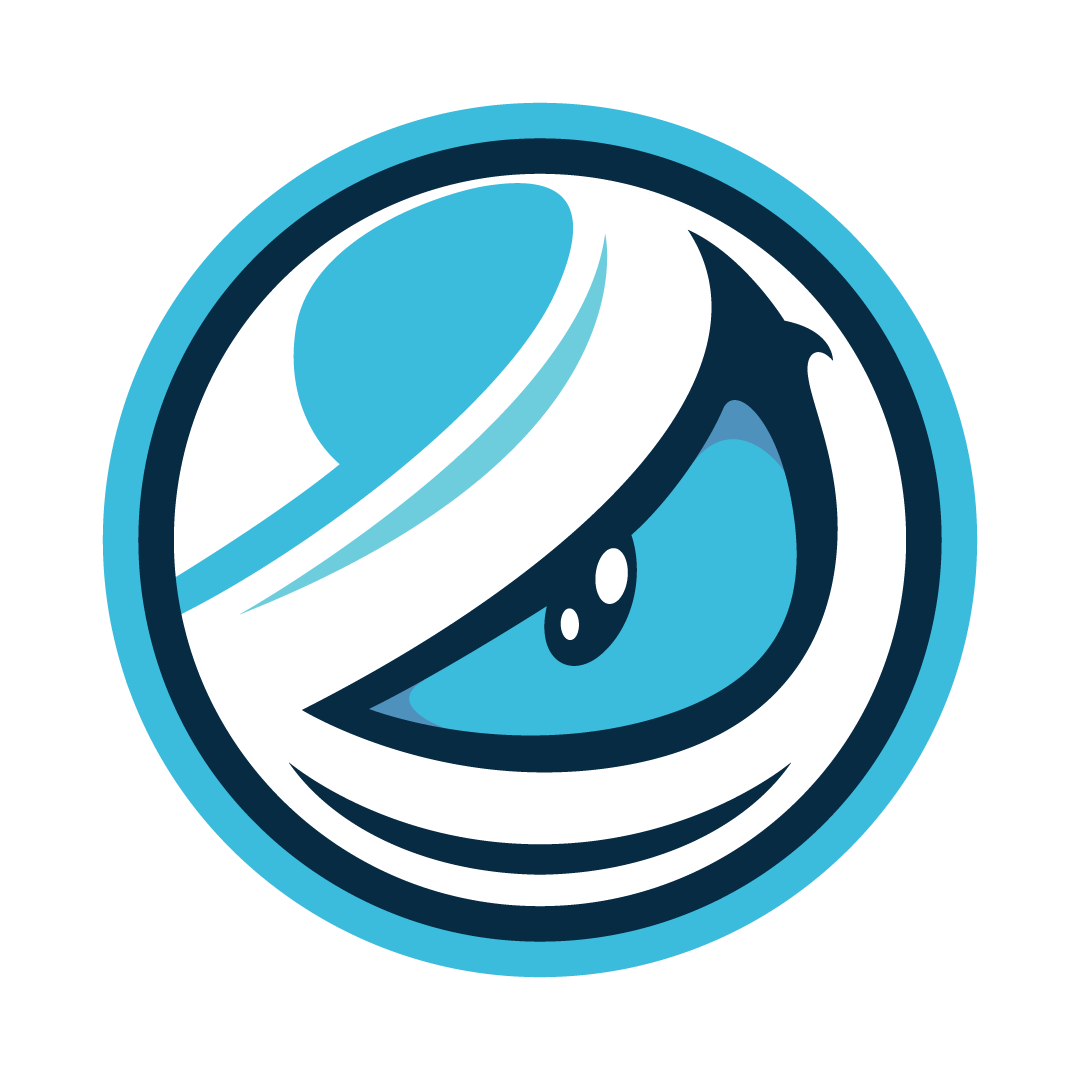 Luminosity was fairly underwhelming throughout the weekend, with the entire team putting up subpar performances, even Gunless to some degree. The team went winless in the group stage, falling to the loser's bracket right away after losses to Splyce, Gen.G and Denial. In the loser's bracket, Luminosity barely scraped by to a T8 placement with a close 3-2 win against Elevate and an even closer 3-2 win over FaZe amongst much controversy.
Following CWL London, Luminosity will have to make drastic changes if their goal is to continue competing for titles in the Black Ops 4 season. Classic especially has had major performance issues for a while now, and CWL London was no different. It now seems clear that CWL Fort Worth was for the most part a fluke, especially considering Luminosity's mediocre record in the Pro League, as well as this weekend at CWL London.

Team Heretics - (Lucky, JurNii, MethodZ, Sukry, MeTTalZz) - "+2"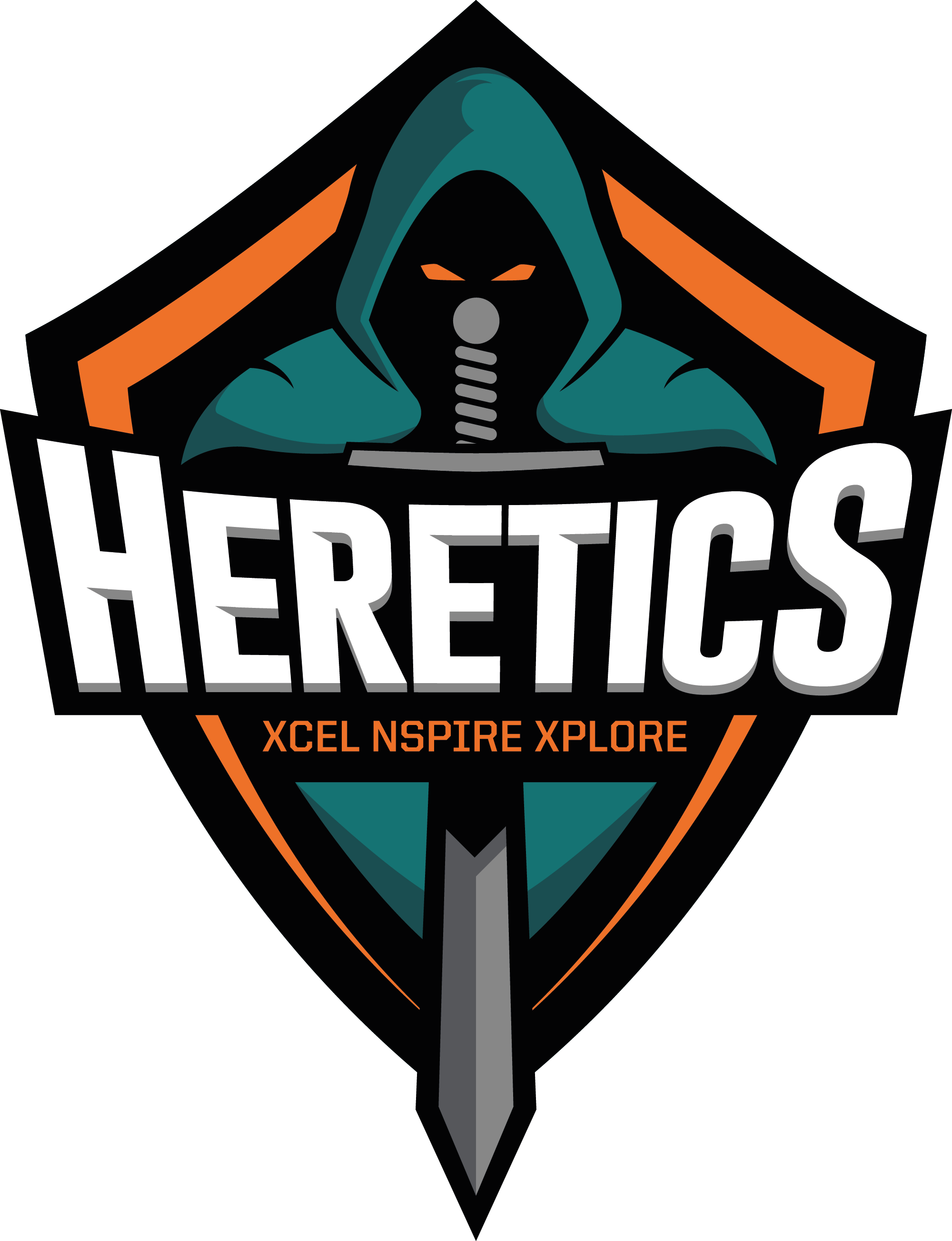 Despite finding themselves once again in the group of life, their 9-1 map record following a clean 3-0 record could not be ignored moving into Day 2. Their victory over Splyce during Saturday's bracket play proves the explosive spanish team is back in business. Although they subsequently were demolished by both OpTic and eU, Heretics proves they have the skill to compete among the world's best teams. With their top 6 placement at CWL London, they put Spain on the map and break another record, achieving the highest ever LAN placement for a spanish team at a major CoD event.
Lucky proved once again he is one of the best SnD players in the game, while JurNii did the same in the respawn game modes throughout the weekend, including an impressive 18 killstreak against Midnight Esports in the group stage. MeTTalZz, although less consistent than JurNii, also proved to be one of the game's best subs at the peak of his potential, almost single handedly winning the series against Splyce in the quarterfinals. Both Sukry and Methodz can be seen as clear weaknesses for the team, especially Methodz who consistently posts some of the worst stats for any player in the pro league, although he brings an important amount of experience to this very young roster. Despite this, Heretics will have an extremely hard time improving this issue, mainly due to the difficulty in roster upgrades to to the language barrier as well as the suboptimal practice, as the team still resides in Europe when not competing in the Pro League.

FaZe Clan - (ZooMaa, Skrapz, Zer0, Asim, Cellium) - "--"
Although FaZe weren't able to secure a strong placing at CWL London, the freshly formed team showed a great performance in respawn game modes, with an ample amount of slaying from superstar Skrapz as well as strong performances from the entire team. ZooMaa's performance was one of his best all season, and rookies Asim and Cellium both proved to be worthy additions to this roster. The team finished respectably in what was considered a fairly difficult group, with a 2-1 record, knocking both Evil Geniuses and Team Envy to the loser's bracket for day 2.
FaZe's elimination from the tournament was due mainly to a highly controversial bug during game 3 of their series against Luminosity, but they also had an abysmal SnD record overall, although this can be ascribed to the short amount of time this new roster has had to perfect their chemistry and teamwork in a game mode like SnD. Moving forward, and with more time for the team to improve during the Pro League, they can certainly become a title contender for CWL Anaheim.

Reciprocity - (Tommey, Zed, Seany, wuskin, Dylan) - "-2"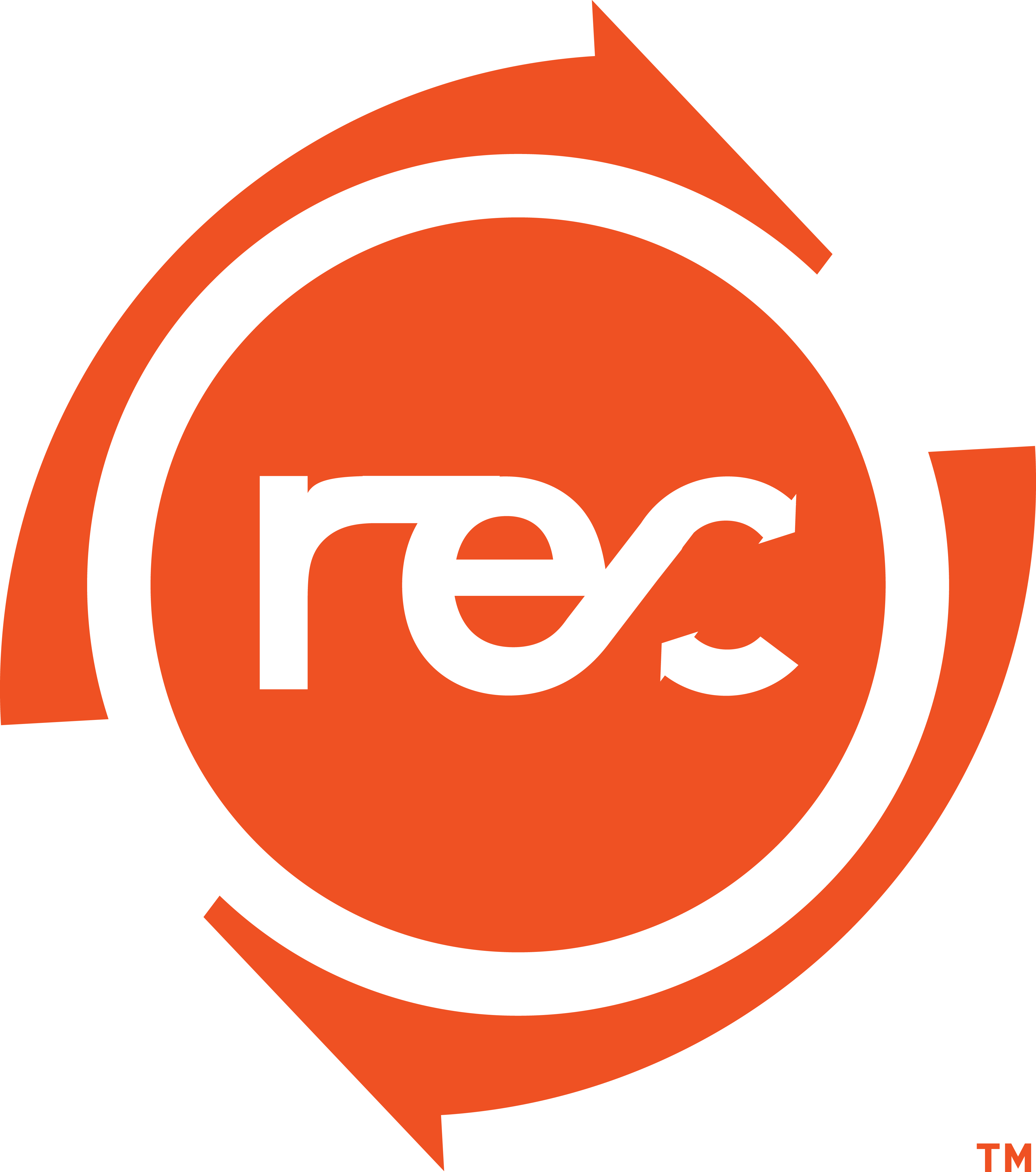 Reciprocity was ultimately a let down to their home crowd, somehow finding their way to a top 8 placement but never really impressing with their play. Without a single player ending the event with a positive K/D in Hardpoint, and with only Seany ending with a positive K/D in SnD, it's not really a surprise. Reciprocity finished dead last in a difficult group A, with a 2-9 map record, the worst of any team in group stages. Following this, the team was able to piece together loser's brackets wins against the fairly weak Evil Geniuses and UYU rosters, before losing out to the eventual second place team, eUnited.
Dylan, Tommey and Zed played well below their expected level going into the event, and the team was only really competitive in Control. Similarly to Luminosity, it seems Reciprocity's performance at CWL Fort Worth was mostly a fluke, especially when you look at their mediocre placement not only at CWL London but also in the Pro League. Although the team has potential, they'll have to find much needed consistency if they plan on remaining anywhere near the middle of the pack moving into CWL Anaheim next month.

C Tier - The Longshots
Midnight Esports - (Parasite, Blazt, Lacefield, LlamaGod, Knight) - "+2"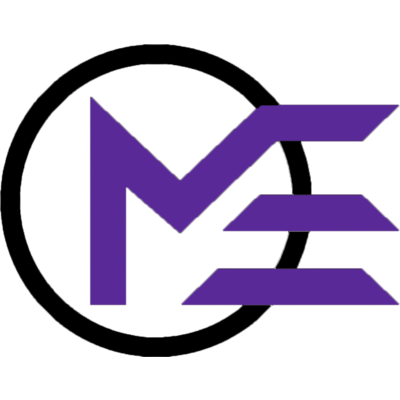 Although Midnight finished last in the easiest group of CWL London, they showed a decent amount of life in bracket play, especially considering they were playing with a sub, Knight, and not with Saints. In bracket play, they were able to convincingly take down Denial, and were able to put up a fight against eUnited before being eliminated. Despite this, Midnight were the closest team to beating eUnited in bracket play until their grand final loss to 100T, in a very close 3-2 loss.
Midnight's disappointing T12 finish is partly due to their fill-in player, Knight, who brought down the team when it came to the statistic department. The entirety of the Midnight squad had a 1.00 K/D or higher in every single game mode, meanwhile Knight clocked in with a sub 0.80 K/D in every single game mode. The remaining events in the season will occur on North American soil, meaning that the team will be able to perform with their full roster. With Saints back in action, it's very possible Midnight may be able to rise up to Tier B if they keep up their current form.

Enigma 6 Group - (General, KiSMET, Frosty, GodRx, JetLi) - "+2"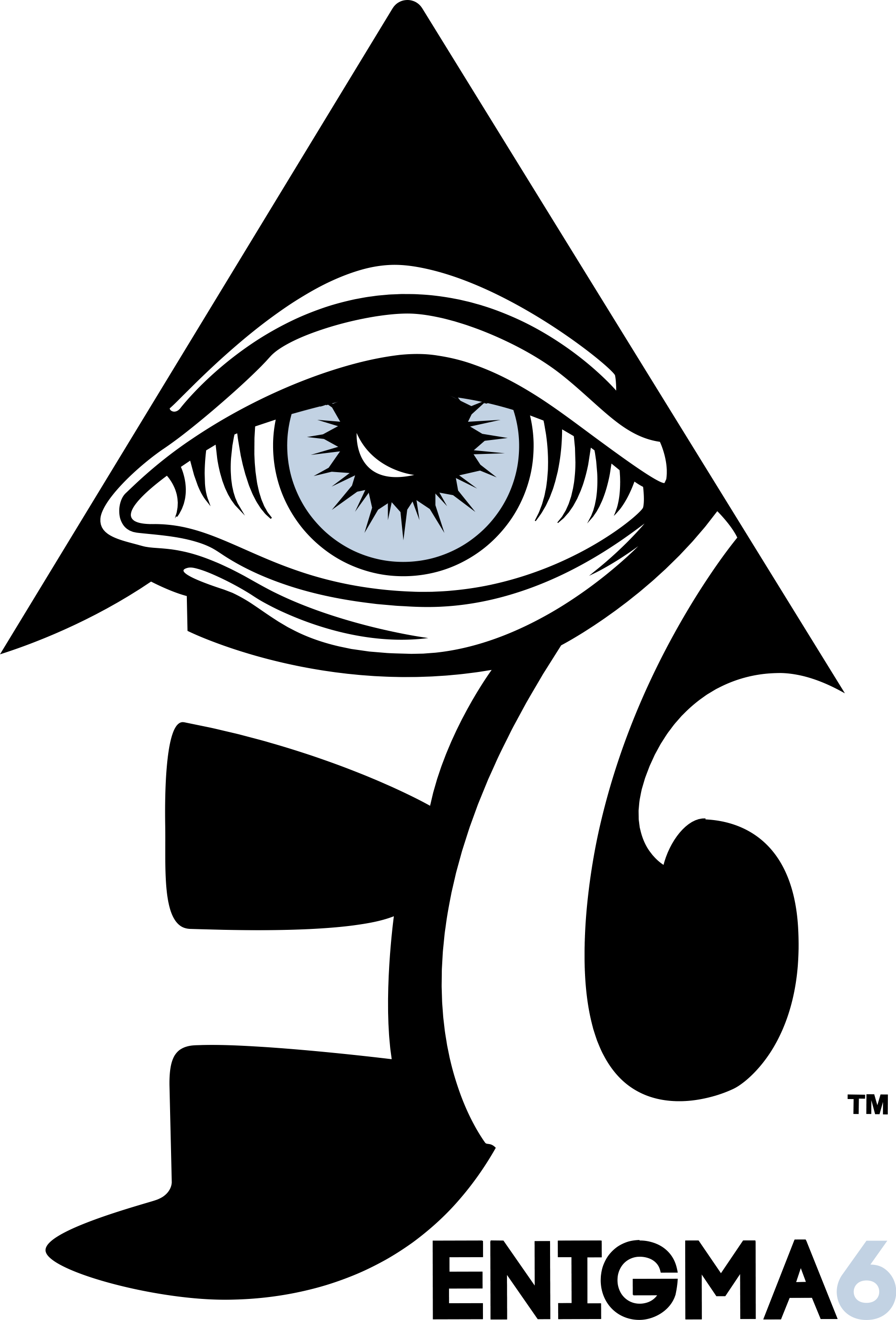 Enigma 6 started off the tournament putting a dominant OpTic Gaming to the test, with a close 3-2 loss to the "Green Wall". They went on to lose against 100T, but took an important victory against Reciprocity and ended with a 1-2 record in the group stage. Unfortunately for Enigma 6, they became the first victim of Envy's unbelievable loser's bracket run, losing 3-1 and finishing CWL London with a T16 placement.
Despite this, Enigma 6 found a few positives they could hang onto. The team registered the third best SnD record of the tournament, only behind SnD titans eUnited and OpTic Gaming. General also had one of the best individual SnD performances of the tournament, while GodRx put up some fairly respectable stats in respawn. The team will have to focus greatly on their Hardpoint game if they hope to improve their placement at CWL Anaheim.

Denial Esports - (Rated, Joee, Bance, Alexx, Brack) - "-2"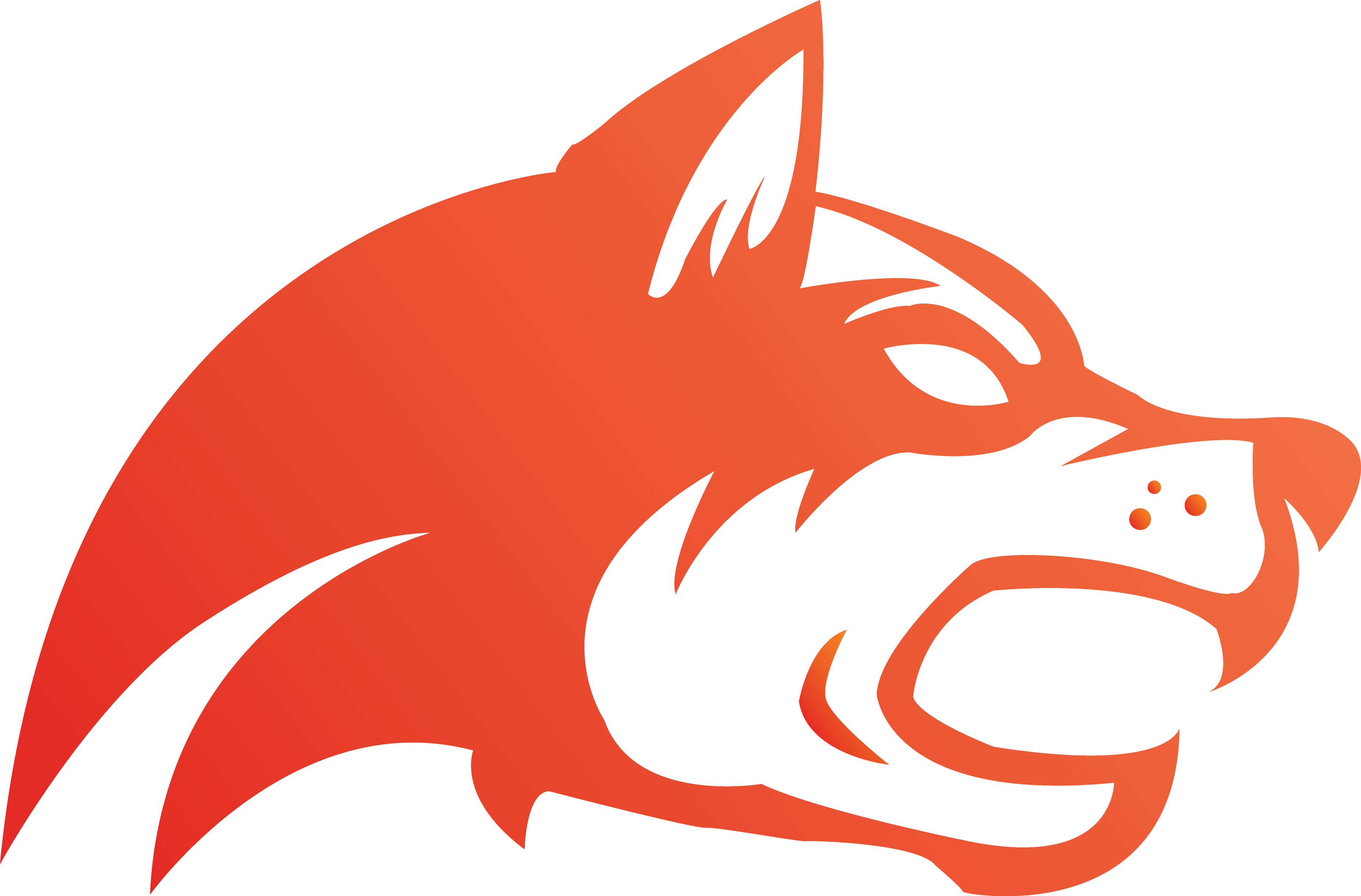 It was Brack against the world, but in the end he couldn't do it alone. Denial had potential going into CWL London, but ultimately poor performances from the ex-RR trio and especially from Alexx slotted Denial Esports into a very disappointing T16 placement. The only redeeming performance in Denial's London tournament was a 3-2 victory over an uninspiring Luminosity in the group stage, mainly thanks to Brack's 1.7 series K/D. Denial quietly exited the tournament in a 3-1 loss against Midnight, coincidentally the only series where Brack was as unremarkable as his teammates.
As a team, Denial had little going for it. They registered a sub 1.00 team K/D in every single game mode, and that's especially poor considering Brack's superstar stats, including a 1.12 HP K/D, 1.65 SnD K/D, and a 1.25 Control K/D. Similar stats were expected from Alexx, who finished CWL Vegas with a 1.30 K/D with Team Sween, but instead he was the worst performing player of the entire team. Denial will have a tough time making improvements moving into CWL Anaheim, and we'll probably see Brack picked up by a top 6 team instead.

Elevate - (ProFeezy, Wailers, Skyz, Breszy, MRuiz) - "+2"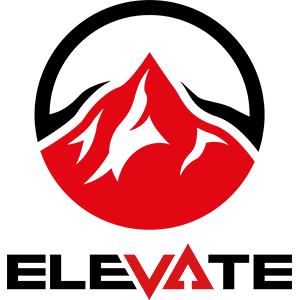 If Brack is pitted against the world on Denial, then Skyz is up against the entire universe. In one of the oddest rosters formed in a while, Skyz was able to put up the highest overall K/D average among any player in the tournament, besting even Simp. Despite this, he saw his team flounder in the group stage, finishing with a 1-2 record. Their bracket run was short-lived, with an exciting yet unrewarding 3-2 loss to Luminosity, finishing CWL London with a T16 placement.
Elevate dominated in Hardpoint, registering the third highest team K/D in hardpoint, and was the main reason they were able to take Luminosity to a game 5 SnD in the loser's bracket. Skyz was the main reason, finishing with an incredible 1.49 HP K/D, although Wailers was a formidable sidekick, with a 1.14 HP K/D. If the team is able to work on their SnD and Control game modes, while retaining Skyz in the process, we may vary well see this being a serious dark horse contender at CWL Anaheim. They have a minute chance at actually performing with enough consistency to win an event, but they may be able to produce a series of surprising upsets.

Evil Geniuses - (Attach, Xotic, Apathy, JKap, Phantomz) - "-3"

Evil Geniuses had potential going into CWL London, but ultimately we saw a disappointing performance from the team. Even Attach had a fairly poor performance compared to previous events, while Apathy and JKap continue their run of mediocrity they've been immersed in for the entire Black Ops 4 season. The young rookie Phantomz wasn't able to do enough for the team either, and put up worse performance than his other ex-Faze Black teammates Asim or Cellium. Evil Geniuses crashed out against Reciprocity and finished with a T16 placement, after a 1-2 record and 3rd place finish in the group stages.
Although the team was decent at Hardpoint or SnD, they put up what will probably be the worst Control performance of the Black Ops 4 season at CWL London, with a 0% round winrate over the course of 4 different control matches, and a 0.70 team K/D. Attach and Xotic have proven they can perform at a high level this season, and it will be up to them to show up, as well as Phantomz to pick it up and show up as the rookie all-star we saw with Faze Black. But most of all, Evil Geniuses will have to work on their abysmal Control record if they look to improve for CWL Anaheim.

UYU - (Methodz, Mayhem, Proto, Parzelion, Royalty) - "-1"

UYU's roster changes moving into CWL London didn't have much of an impact, and the team's performance was a fairly quiet one. They managed to move on to the winner's bracket with a 1-2 record, mostly due to their position in the easiest group of the tournament. Once there, they were quickly dealt a swift 3-0 loss against Gen.G and were defeated again in the loser's bracket, this time a 3-1 loss to an unremarkable Reciprocity.
UYU was generally an uninspiring team, without a superstar player making flashy plays or any big upset results at any point in the tournament. Mayhem and Methodz may be considered the better players on the team, alongside Parzelion, but it isn't by much. The team has a lot to improve on, but this current roster inspires little confidence moving into CWL Anaheim at the end of next month.